Trader Joe's Hummus Recalled For Possible Listeria Contamination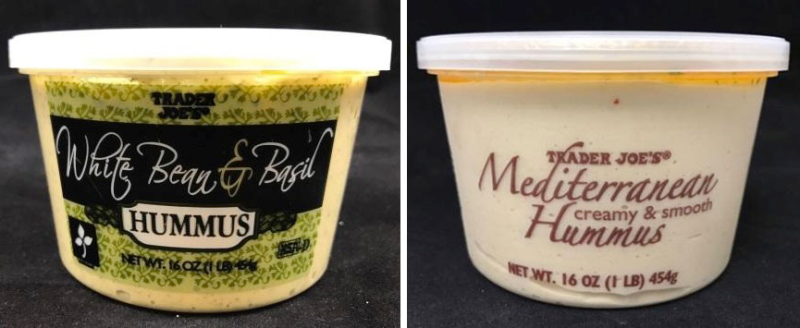 Trader Joe's has announced a recall of two of its hummus flavors that may be contaminated with listeria. The affected flavors are Mediterranean and White Bean & Basil.
The Mediterranean hummus is being recalled in 19 states, while the White Bean & Basil flavor is being pulled off shelves in 30 states. Affected areas include California, Florida, Louisiana and Michigan. A full list of states is available on Trader Joe's website.
If you purchased hummus in these states, your hummus might be contaminated if it has the identification code "C" printed on the bottom of the container, and "use by" dates through and including 12/15/16. You should dispose of the product or return it to any Trader Joe's location for a full refund. The company says all contaminated products have been removed from its store shelves and destroyed.
If your hummus has a "J" printed on it, however, it's safe from the recall. Additionally, the Mediterranean Hummus Snack Pack with Pita Chips is not part of the recall. If you have any questions, you can call Trader Joe's Customer Relations at 626-599-3817 or send the company an email.
Listeria can cause serious and sometimes fatal infections in children, elderly people, and others with weakened immune systems, according to the Food and Drug Administration.
Last month hummus maker Sabra announced its own recall for possible listeria contamination. The company told customers to discard any product with a "Best Before" date through Jan. 23, 2017. Here's a full list of recalled Sabra products.