Here's How Much Sitting In Traffic Is Costing You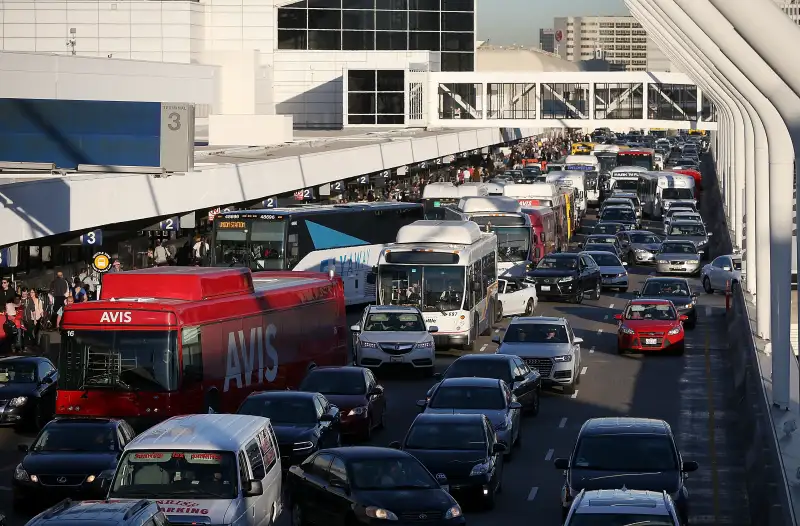 Justin Sullivan—Getty Images
The average driver in Los Angeles lost 104 hours last year while stuck in gridlock during the city's busy commuting times, as well as $2,408 on wasted fuel and productivity, according to a new study. The report also ranked Los Angeles as having the worst traffic in the world out of all the cities studied.
In total, congestion cost U.S. motorists almost $300 billion in 2016, USA Today reports.
New York and San Francisco also have badly clogged roads. Motorists on average wasted over eighty hours stuck in traffic at peak times in both cities.
The study was compiled by INRIX, a transportation analytics firm, which looked at 1,064 cities in total. "Gas prices haven't increased that much over the last year or two," Bob Pishue, senior economist at the firm, said. "Those kinds of factors, combined with an already strained road network leads to increased congestion.''