Do Travelers Really Need a Travel Rewards Card?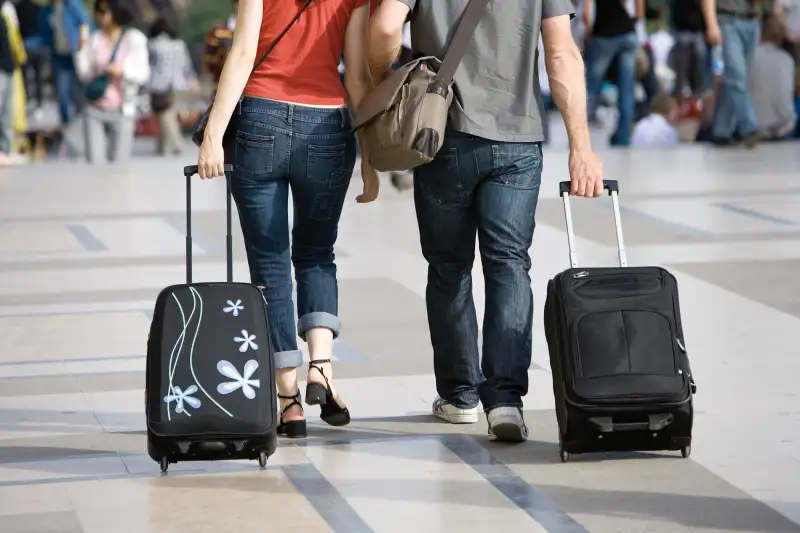 You often hear of travel hackers earning first-class flights, and reposing in four-star hotels, by strategically employing a host of travel reward signup bonuses and limited-time offers. You may also yearn to be as crafty.
But new research from NerdWallet shows that travel rewards cards often fail to provide the best value on your spending, and that some customers would be better off sticking with plain old cash back.
It all depends where you're going, and how much you tend to spend.
If you are flying to Money's Best in Travel destination San Diego, for instance, or hiking the Appalachian Trail this summer, you're probably better off with a cash-back credit card, according to a new NerdWallet survey. Travelers sticking in the U.S., and planning to spend less than $8,600 a year on flights, hotels, and restaurants, would do better with cash-back cards, which tend to deliver higher return rates.
The calculus may change under certain circumstances. "Most Americans should opt for cash back rewards, but there are always exceptions," says NerdWallet credit card expert Sean McQuay. "If you travel internationally, if you spend more than $8,600 on travel per year, if you use travel benefits like free baggage, or if you tend to open new cards every year or two, consider a travel rewards credit card."
A few reasons you might still benefit from a travel card:
If you travel internationally at least once a year. Global travelers save $120 both by getting higher rewards -- worth $26 more, NerdWallet finds -- and by avoiding foreign transaction fees, which average 3% on other cards.
If you change cards every year or two. The best value of a travel card is the signup bonus, which can be worth more than $600. The further you get away from that initial sugar high, though, the lower the card's returns, NerdWallet notes. Plus, travel cards often come with higher annual fees than cash-back cards, although the fee is often waived the first year. Motivated cardholders might consider canceling the card after using the bonus, but before the fee kicks in.
If you actively use the ancillary benefits. If you travel only with carry-on bags and go offline for your flights, some common travel card extras won't be worth much to you. But benefits like free checked bags and free on-board Wi-Fi can save quite a bit of money for frequent fliers who'd otherwise pay for those privileges.