No One Wants a Wells Fargo Credit Card. Good.
Rankings as of Oct 18, 2016.
Money is not a client of any investment adviser featured on this page. The information provided on this page is for educational purposes only and is not intended as investment advice. Money does not offer advisory services.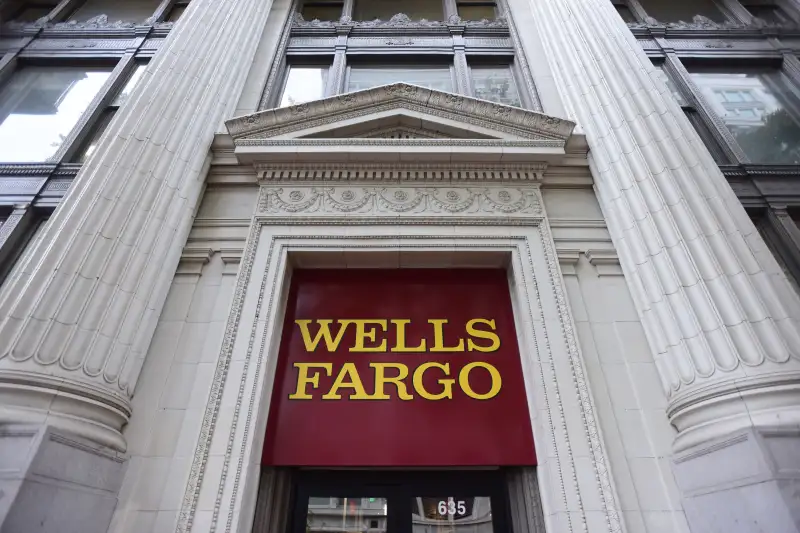 Alex Milan Tracy/Sipa USA
Wells Fargo's recent earnings report signaled deep trouble for the scandal-plagued bank.
Profits were down, revenues flat, and, perhaps even more worrisome, the bank announced fewer people were opening accounts. Credit card applications, for instance, declined by 20% compared to a similar period in the previous year, and bank account interested declined by a quarter.
Which is great news! Wells Fargo, despite its status as one of the nation's largest retail banks and its cutthroat desire to pair consumers with as many banking products as possible, has consistently offered borrowers lackluster credit card options, vastly inferior to its rivals. You are better off shopping elsewhere for your piece of plastic.
The Stats
I've helmed the four most recent Money Best Credit Cards packages, where we teamed with NerdWallet to select the top cards available for the average consumer. Since 2013, we've picked winners in different categories from cash back to students, small business to travel. In total there have been 60 awards up for grabs.
Chase leads with 10 wins, followed by American Express (eight) and Citibank (seven). Money chose a credit union 11 times, with NorthWest Federal Credit Union earning four wins, alone.
Wells Fargo, Warren Buffett's favorite bank, has earned exactly one win, back in 2013. Every other major bank has earned more. In the most recent J.D. Power Credit Card Satisfaction Survey, Wells only bested two other banks.
In-Depth Look
What's so bad about Wells Fargo's catalogue of cards?
Take a recent entrant into the crowded cash back space, the Cash Wise. Launched this past June, the card's terms and conditions are standard fare.
There's no annual fee, you earn 1.5% cash back on all purchases and there's a 15-month 0% introductory period on purchases. Which is fine, but you can go to any number of banks and issuers and earn more.
Capital One Quicksilver, which was released three years earlier and was a 2013 Best Credit Card, is perhaps the most similar product to the Cash Wise, offering 1.5% cash back on all purchases. But customers can earn a $100 signup bonus by spending $500 in the first 90 days, although the 0% intro period is shorter.
How long will it take to pay off my credit card(s)?
Money Best Credit perennial winner Card Citi Double Cash has no signup bonus, like the Cash Wise, but pays out 2% and offers three additional months on 0% interest. Customers can earn 2% back from one-time winner Fidelity Rewards, as well.
Rather than creating a better cash-back product, or one that offered some new benefit, Wells produced a gray version of existing cards.
Time to Innovate

Executives at the San Francisco-based bank know they have to change. The fallout from opening at least two million unauthorized accounts, resulting in nearly $3 million in unwarranted fees and a $185 million fine, cost chief executive John Stumpf his job, although he walks away with $130 million. That was after nearly 5,000 low-level employees were fired.
Perhaps Wells Fargo will use this opportunity to rethink its product-line and create something innovative. Until then, hopefully more and more of you will look elsewhere for your credit needs.