MSNBC Claims to Reveal Two Pages of Trump's 1040 Tax Form from 2005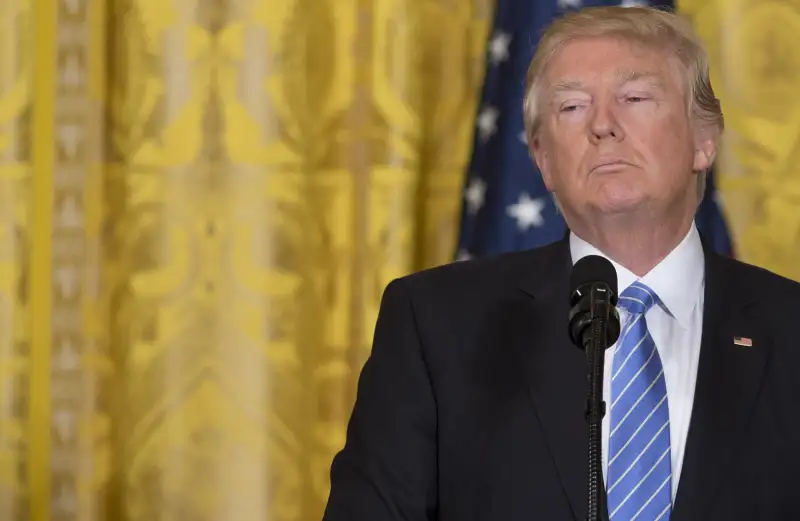 SAUL LOEB—AFP/Getty Images
Donald Trump paid $38 million in federal income tax on income of $150 million in 2005, the White House said in a statement on Tuesday night.
The disclosure came after MSNBC's Rachel Maddow claimed to reveal two pages of Trump's 1040 tax form from that year. The documents were reportedly obtained by David Cay Johnston, a Pulitzer Prize-winning reporter who said they landed in his mailbox.
Trump's tax returns became a sticking point during the general election when he refused to release them, despite every president since Jimmy Carter doing so. He has given multiple reasons for not doing so, including that they are too complicated, that he can't because he is being audited, and that no one wants to see them.
The White House slammed the "dishonest media" in its statement, saying, in part, "before being elected President, Mr. Trump was one of the most successful businessmen in the world with a responsibility to his company, his family and his employees to pay no more tax than legally required."
But the statement seemed to confirm parts of Maddow's report.
Maddow's purported tax forms show Trump paying the bulk of his federal taxes through the alternative minimum tax, or AMT. As Money previously reported, "the people most likely to be stuck paying AMT are those with large state and local and real estate tax deductions," because it essentially disallows many deductions, including property taxes.
The New York Times previously reported on details of Trump's 1995 tax returns, which showed that Trump claimed a $916 million loss that year, which the real estate developer could have used to avoid paying federal income tax for 18 years.
More than 1 million people have signed a White House petition calling for Trump to release his tax returns.