Want the Dress Melania Trump Wore to Congress? It'll Cost You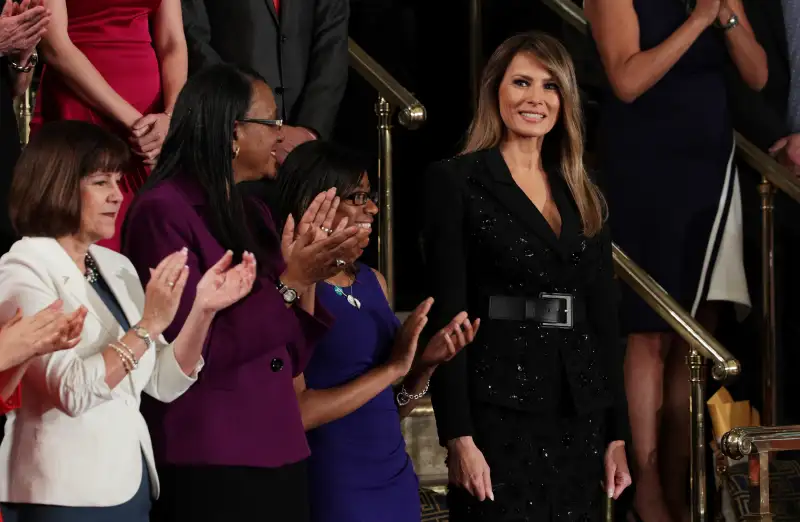 First Lady Melania Trump wore a glittery embroidered jacket and skirt from Michael Kors to her husband's first address to a joint session of Congress.
The black outfit, which was more high fashion than usual First Lady outfits at such speeches, was also a little more high cost. According to the Michael Kors website, the jacket retails for $4,995 and the skirt for $4,595, for a total of $9,590 before sales tax is added.
In keeping with her husband's "America First" theme, Melania Trump has made a point of wearing mostly American designers such as Kors, who was born on Long Island, as well as Calvin Klein and Ralph Lauren.
The event was one of the first major appearances by the First Lady, following inauguration and the visit of Japanese Prime Minister Shinzo Abe and Israeli Prime Minister Benjamin Netanyahu. She has kept a lower profile than past first ladies, staying in New York while her young son Barron Trump finishes school.
For his part, President Donald Trump wore a dark navy suit and striped tie, although in a rare break from his usual practice, he buttoned the jacket.