'It's a Classic Lose-Lose.' How Trump's Latest Trade Threat Could Hurt Us All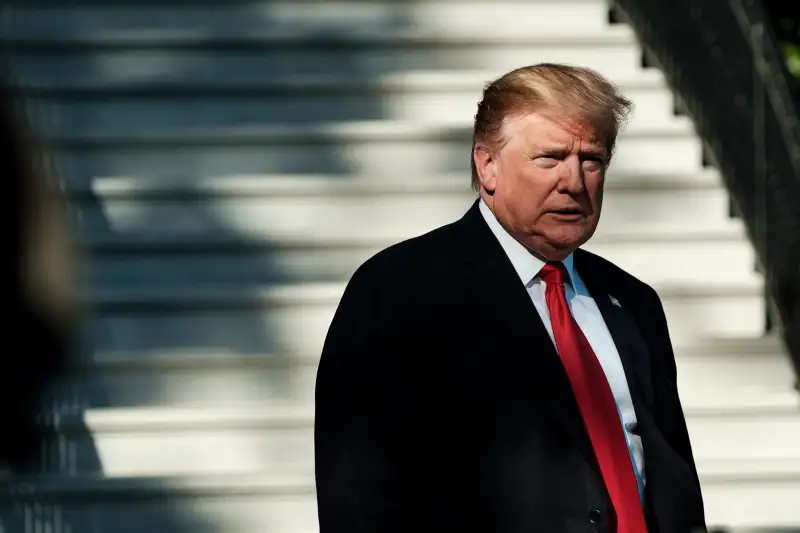 Pete Marovich—Getty Images
President Trump has yet again escalated his trade dispute with China. It could cost consumers as much as $135 billion, according to one estimate.
Trade talks between the U.S. and China – until recently believed to be in their final stages – have intensified again, thanks to Trump's latest tariff threats. In a tweet on Sunday, the president warned that he would raise tariffs on $200 billion worth of Chinese goods to 25% from the current 10%, by the end of the week. He also threatened to "shortly" impose a fresh 25% tariff on all remaining $325 billion Chinese imports.
The latest move – which is an apparent attempt to force additional concessions from Beijing in a final agreement, may upend the last few months of steady progress in negotiations. And Trump's threats come just days before Beijing's lead negotiator was scheduled to arrive in Washington, for what many believed would be the completion of a deal.
Tarriffs are taxes levied by governments on imported goods. Most of the current tarriffs on Chinese good are paid by U.S. import firms. However, economists believe importers typically attempt to raise prices to recoup some or all of their costs, ultimately hurting consumers.
News of Trump's threat sent global markets tumbling on Monday morning: Chinese stocks fell more than 6% before recovering some ground, while in the U.S. the S&P 500 dropped more than 1.5% in early trading.
President Trump imposed 10% tariffs on $200 billion worth of Chinese imports – on a bevy of goods, ranging from electronics to clothing – in September. Those tariffs are already likely to cost consumers about $38 billion annually in terms of higher prices, according to Jacqueline Varas, Director of Immigration and Trade Policy at the American Action Forum. Upping the rate to 25% could boost the total annual cost by another $28 billion, to about $66 billion.
If Trump goes further by enacting a 25% tariff on all $540 billion of Chinese imports, that would cost U.S. consumers and businesses $135 billion, according to RSM Chief Economist Joe Brusuelas. (This step could not take place on Friday but would likely take several months, according to Varas.)
"It's a classic lose-lose proposition," Brusuelas says. "Hopefully this is just a negotiating posture and not a signal that the administration intends to escalate."