Obamacare Really Isn't the Job Killer Trump Says It Is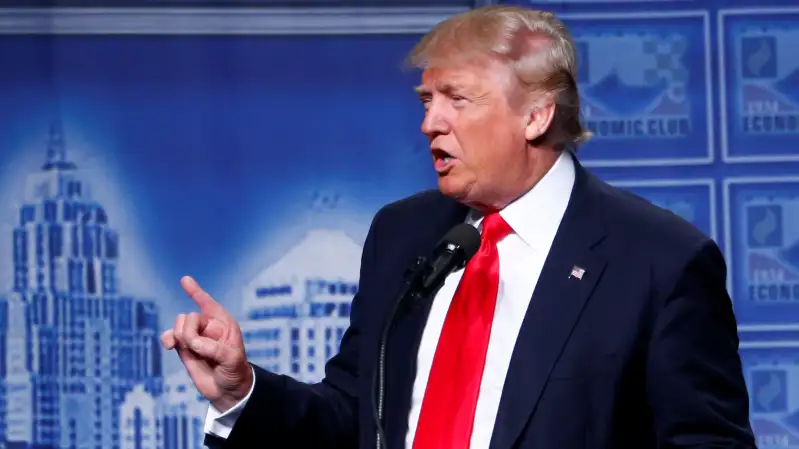 Donald Trump's economic speech on Monday was all about bringing jobs back to an America that the Republican presidential nominee says has been battered by damaging trade agreements and strangling regulation out of Washington, including Obamacare.
"One of my first acts as President will be to repeal and replace disastrous Obamacare, saving another two million jobs," Trump said in front of a group at the Detroit Economic Club.
Republicans have long claimed that the Affordable Care Act, also known as Obamacare, has cost the country jobs since its inception in 2010. Yet, as Politifact reported this January,
So what two million jobs is Trump promising to bring back by killing Obamacare? The number seems to have come from a December 2015 analysis by the Congressional Budget Office projecting that the Affordable Care Act would shrink the labor supply by 0.86% (or about two million full-time-equivalent workers) over 10 years—compared to what it will be without the law.
READ NEXT: What Donald Trump's Child Care Tax Plan Would Mean For You
Three-quarters of that decline is estimated to come from workers voluntarily reducing their labor, largely to stay within an income range that will qualify them for health insurance subsidies. Economists can debate whether that's a desirable outcome or not, but either way it's a more nuanced picture than Trump's remarks would suggest.
Meanwhile, an analysis by the Committee for a Responsible Federal Budget found that Trump's plan to repeal and replace Obamacare would cost nearly $550 billion over a decade and cause nearly 21 million people to lose health insurance coverage.