Upset About the Results of the Election? These Charities Could Use Your Help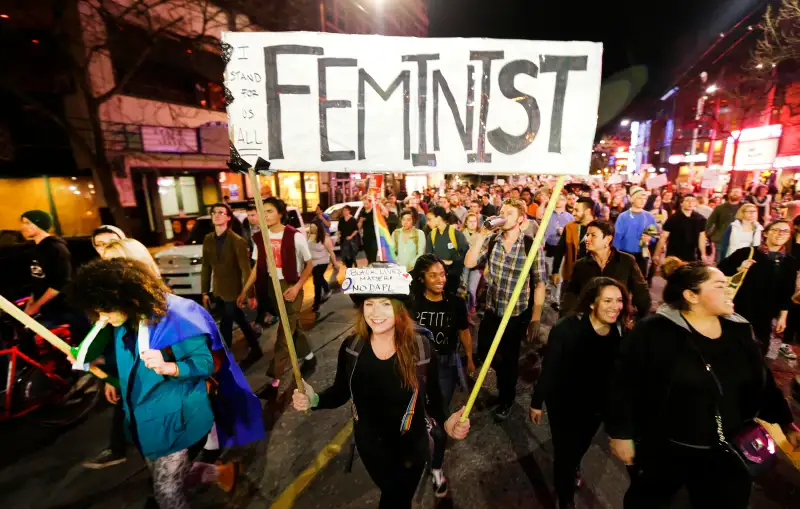 Last week's election has unleashed a torrent of contributions to organizations supporting issues that might come under threat in a Trump presidency. The ACLU and Planned Parenthood, for example, reported an unprecedented increase in donations; the ACLU took in $7.2 million from 120,000 donors. Traffic to the site was so heavy that the organization's donation page crashed.
Whether you're most concerned about women's reproductive rights, civil liberties, the environment, or LGBTQ issues, there are plenty of organizations to which you can contribute. In some cases you'll also get a tax write-off for your philanthropic efforts. But don't let your passion cloud your better financial judgment. As with any charitable donation, be sure to thoroughly research the mission statement of the organization and find out how your money will be used. Note that you can take a tax deduction for donations only to 501(c)3 charities, which are prohibited from engaging in lobbying activity, except to a very limited extent. 501(c)4 charities can engage in unlimited lobbying as long it's related to the mission of the organization, which means donations can't be written off on your taxes.
Here are a just a few charities that could get a bump in the Trump era, broken down by issue. All of them have three- or four-star ratings on Charity Navigator, which assesses and ranks charities based on effectiveness and financial health.
Women's rights
On the campaign trail, Trump has promised to defund Planned Parenthood, which provides abortion services. The organization also provides reproductive health services to millions of women. According to the website, half of your donation will go to your local Planned Parenthood affiliate and half to the Planned Parenthood Federation of America. Planned Parenthood is a 501(c)3. Donate here.
The Center for Reproductive Rights, a legal advocacy organization, works to strengthen laws and policies related to reproductive rights and women's health care. You can donate to the 501(c)3 organization here.
Climate change
Trump has tweeted that global warming is a hoax created by China and has tapped Myron Ebell, another denier of climate change, to head his EPA transition team. Environmentalists can make their displeasure known by supporting the Natural Resources Defense Council, a 501(c)3 that brings together scientists, lawyers, and other policy experts, with global warming among their primary concerns. You can donate here.
Greenpeace, a 501(c)4, researches and lobbies against environmental problems including climate change and commercial whaling. You can donate here (though bear in mind you won't be able to write this donation off on your tax returns).
Immigrants' rights
On the stump, Trump vowed to build a wall on the U.S.–Mexico border and threatened to deport all undocumented immigrants once he assumes the presidency. The National Immigration Law Center defends the rights of low-income immigrants and does policy work on issues such as health care, workers' rights, and legal status for immigrant youth. Donate to the 501(c)3 organization here.
LGBTQ rights
Trump has promised to sign the First Amendment Defense Act, which prohibits the government from taking action against anyone who acts in accordance with the belief that marriage should be recognized as a union between a man and a woman. It's also unclear if his Supreme Court appointments would threaten marriage equality.
The Human Rights Campaign, the nation's largest LGBTQ rights organization, is a 501(c)3 charity that advocates for anti-discrimination legislation and support for people with HIV/AIDS. You can donate to the charity here.
The Trevor Project is a 501(c)3 organization that focuses on suicide prevention among members of the LGBTQ community and operates the "Trevor Lifeline" as a confidential call-in service with trained counselors. You can donate to the group here.
Civil rights
Before and during his campaign, Trump made numerous statements threatening civil liberties, including promises to ramp up surveillance of minority groups, reinstate waterboarding and other forms of torture, and "open up" libel laws.
The American Civil Liberties Union provides legal assistance in cases in which civil liberties are at risk. Legally, the organization consists of two separate but closely linked nonprofits: the ACLU and the ACLU Foundation. Donations to the ACLU, a 501(c)4, go toward lobbying and litigation. If you'd like to make a tax-deductible donation, you can donate the ACLU Foundation, a 501(c)3 that can't use money for legislative purposes.
The Southern Poverty Law Center has brought suits in defense of the civil rights of minorities, prisoners, and the LGBT community, among others. It's a 501(c)3 organization, and you can donate here.