Why TV's Cable Box Monopoly Needs to be Stopped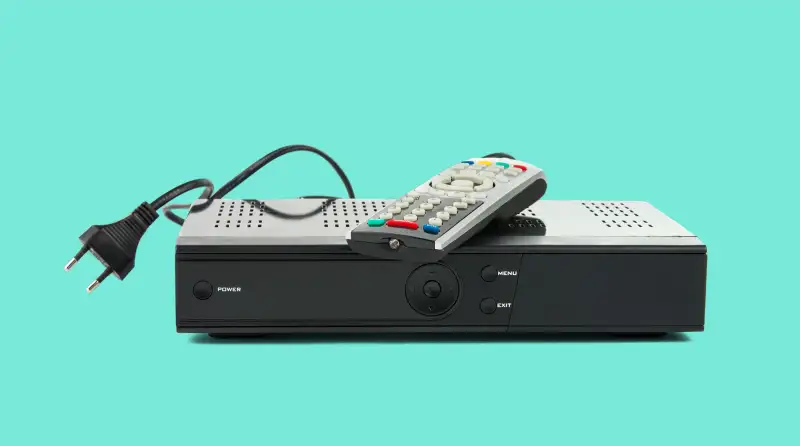 Something looks out of place in the American television setup. The LCD TV on your wall is modern and minimalist, somehow only costing you $449. The glossy Apple TV "hockey puck" sits trim and unassuming, and you hold its unibody-aluminum 7-button remote control. A matte black box the size of a Webster's dictionary displays the time in green-yellow seven-segment display, frozen in time since 1995. One of these things is certainly not like the other.
For years, cable companies have held what is tantamount to a monopoly over cable boxes, renting the proprietary devices to U.S. households for an average of $231 per year, which multiple U.S. Senators, Consumer Reports, and, most recently, The New York Times editorial board have decried.
"Consumers should have a choice of devices, and they should be able to buy the boxes outright or pay for them through their monthly plan," Times' board wrote quite sensibly. After all, if consumers had the option, they could purchase their own boxes for less than $200 each and save significant money over the long run.
This monopoly has not only hurt the consumer's wallet but the devices themselves. While every other aspect of television has innovated exponentially, the set-top cable box is stuck in an awkward limbo, un-prodded to improve aesthetics or user experience by competition of any kind.
This kind of tone-deafness to consumer needs has served to deepen the contrast between the old guard of TV and online streaming. When you pit hidden fees, proprietary devices, a lack of choice of provider, bad design, and user experience against the ultra-simple, affordable, and intuitive plug and play of a simple Netflix and Apple TV setup—or even a pair of HD rabbit ears—it's no wonder more and more people are cutting the cord.
On Friday, the F.C.C. will evaluate imposing regulations to improve the setup, a move at which cable and satellite companies would probably balk. But it would be good for them too, in a way. Instead of focusing on squeezing a small but irksome monthly fee out of its customers in the short term, kicking a can down the road as they bleed customers, they would be forced refocus on improving their product through innovation and competition, investing themselves into the industry's future.
MORE: How to Watch All the TV You Want Without a Cable Bill
3 Moves to Cut Your Cable Bill Right Now