Tyson Recalls 130,000 Pounds of Chicken Nuggets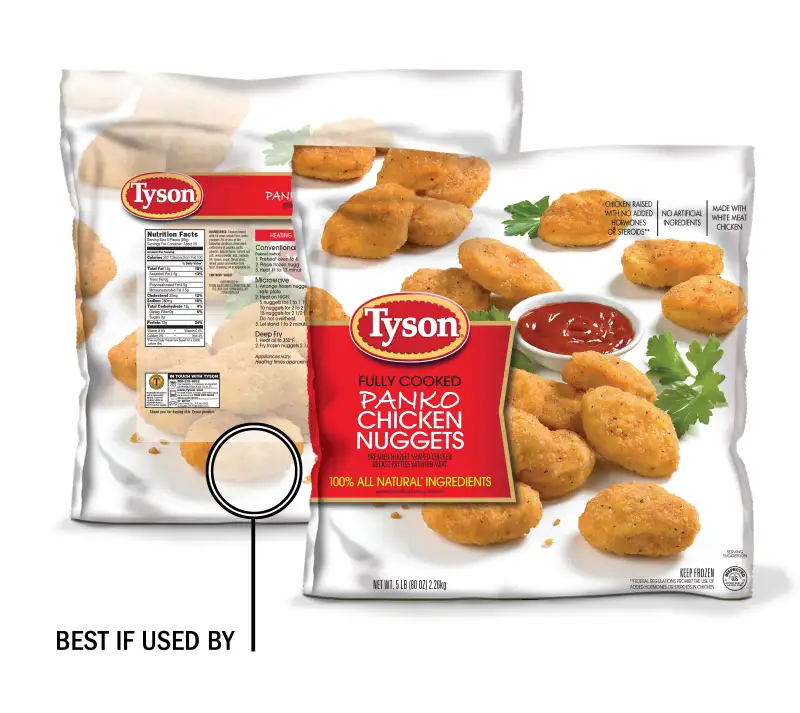 Some Tyson's Chicken customers bit into an unpleasant surprise this summer: Nearly 133,000 pounds of fully cooked chicken nuggets may have contained hard plastic.
In a recall notice released today, the USDA said customer complaints led to the discovery of the problem with Panko Chicken Nuggets produced on July 18. The affected products include:
5-pound bags labeled "Tyson FULLY COOKED PANKO CHICKEN NUGGETS" with a "best if used by" date of July 18, 2017.
20-pound bulk packages with "SPARE TIME Fully Cooked, Panko Chicken Nuggets, Nugget Shaped Chicken Breast Pattie Fritters with Rib Meat" with a production date of July 18, 2016.
While the 20-pound packages were shipped to Pennsylvania, the five-pound bags were distributed to retail locations across the country. Tyson Foods reports that the plastic material ranged in size from 21 millimeters in length and 6.5 millimeters in diameter and that it may have come from a plastic rod used to connect a plastic transfer belt. While the products pass through a metal detector, the plastic is not detectable by this system.
Read More: This Popular Breakfast Food Is Being Recalled
Consumers who purchased the affected chicken should dispose of it or return it to the place of purchase. Luckily there have been no reports of negative reactions from eating the plastic-contaminated chicken. However, the USDA recommends that customers concerned about illness contact their healthcare provider.
If you have any questions about the recall, you can contact Tyson Foods' Consumer Relations at 866-328-3156.