Never Get in the Wrong Uber Car Again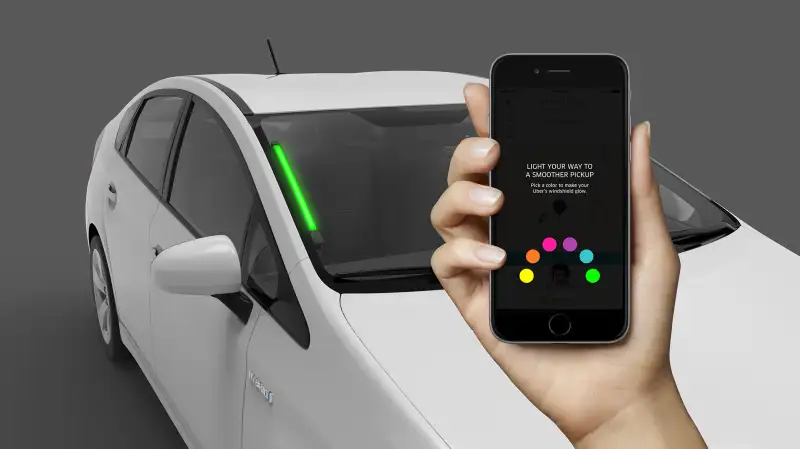 We've all been there. You head out to your Uber, jump in the backseat, mumble "hello" to your driver, and start scrolling through your Twitter feed while waiting to arrive at your destination. That is, until you realize that you aren't, in fact, in an Uber at all, and look up to find a stranger staring at you, mouth agape.
Such awkward encounters may soon become a thing of ride hailings past, as the company introduces new lighted strips on driver windshields to guide you to the right vehicle. Called SPOT, the new LED color-coded technology will launch in Seattle, according to The Verge. When riders request a car, they will then select either orange, yellow, pink, green, blue, or purple, which will be displayed on their driver's SPOT strip.
Riders can also press and hold the color to light up their own screen to become more visible to drivers. Uber claims the strips will cut down on wait time, which will be a "win for everyone."
The announcement comes on the heels of the company's introduction of the Uber Ride Request Button, which will allow developers to integrate Uber into their own apps. This means that if you're booking a hotel or reserving a table at a restaurant, you can order an Uber within the same app.
As if you didn't already know, it's Uber's world, and we're just ride-sharing in it.