Uber Drivers Take Women for Unnecessarily Longer, More Expensive Rides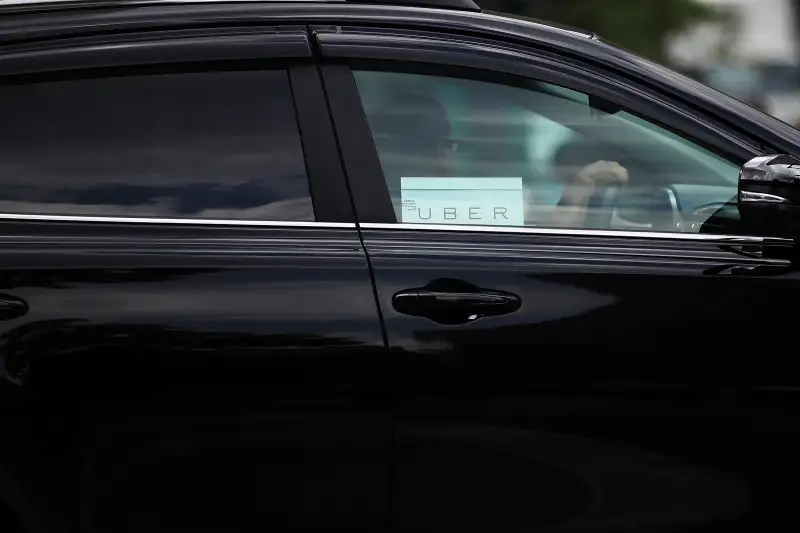 Spencer Platt—Getty Images
More bad news for Uber.
After studying some 1,500 rides on Uber, Lyft and Flywheel, the National Bureau of Economic Research found that anyone not white and male is more likely to experience discriminatory behavior.
The results of the two-year study, which was conducted by researchers at Stanford, MIT, and the University of Washington on controlled routes in Seattle and Boston, found that drivers take female passengers on unnecessarily long trips, which are more expensive than alternate routes, and that passengers with stereotypically African American-sounding names wait longer on average than white users, and have trips cancelled twice as often.
Women's trips were about 5% longer, according to the study, stemming from drivers starting the trip early, ending it after the passengers had already been dropped off, or taking the female riders on elongated routes (or, as one user reported, being driven by the same intersection multiple times). "The additional travel that female riders are exposed to appears to be a combination of profiteering and flirting to a captive audience," the researchers wrote.
"A few drivers were taking routes that were five-times as long as they should be," Stephen Zoepf, executive director of Stanford's the Center for Automotive Research and an author of the study, told Jalopnik.
It took 16 to 28% longer for UberX and Lyft drivers to accept requests from black riders in Seattle, the report found. In Boston, the researchers set up two identical accounts for riders, except that one used a "white sounding" name and the other used an "African American sounding" name. They found that black males had a cancellation rate double that of white males when using Uber.
The cancellation rate could not be accurately tracked for Lyft, because names for riders are displayed before the driver accepts a ride on that app, unlike on Uber.
"Because of Lyft, people in underserved areas—which taxis have historically neglected—are now able to access convenient, affordable rides," a spokesperson for Lyft told Bloomberg. An Uber spokesperson said "(d)iscrimination has no place in society and no place on Uber," and that the study would help the company overcome such challenges.
This is far from the first time Uber has been accused of discriminatory practices, an issue for the sharing economy writ large. A study released last December found that black travelers have a harder time renting a place to stay than white travelers.