Uber Shouldn't be Regulated Like Taxis, Riders Say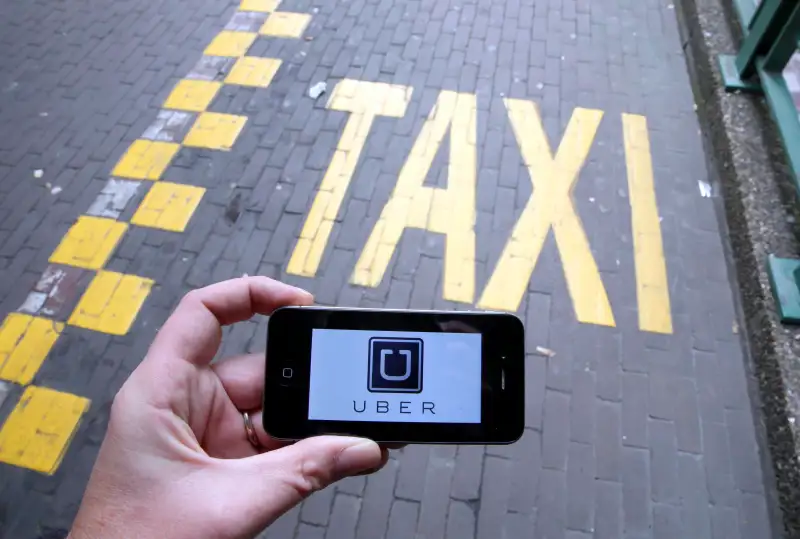 Nicolas Maeterlinck—AFP/Getty Images
The debate over whether popular ride-hailing services like Uber and Lyft should be regulated like the taxi industry has been raging for a few years now. Across the country, cities have instituted regulatory measures that proponents say will increase safety and competition.
The services fight back against any and all regulation, claiming they shouldn't be held to the same standards as taxis because they can offer better service at a lower price.
And the public appears to be on Uber's side. According to new research from Pew, 57% of riders, regardless of political affiliation, who have heard of the regulatory controversies don't believe ride hailing services like Uber and Lyft should be regulated like taxis. Some 27%, meanwhile, believe that existing rules and regulations should apply to the services.
The study notes its findings are particularly interesting because the majority of users of ride hailing apps lean to the left: 65% of users identify with or lean toward the Democratic Party, and 33% identify as or lean toward the GOP. They're also twice as likely to identify as liberal than conservative. Yet across party lines, the anti-regulatory sentiment reigns supreme (though right-leaning riders are more likely than their left-leaning counterparts to take an anti-regulation stance).
The study also looked at whether users consider drivers to be employees or independent contractors, another major battle the likes of Uber are waging in court right now. And it appears that users do think of the services as essentially different from a typical transportation enterprise, with 66% stating they view workers as independent contractors, and not employees.
Still, "users also expect ride-hailing companies to play a hands-on role in some traditional employer behaviors, such as making sure that drivers are trained appropriately and generally vouching for the overall customer experience."
(Of course, if Uber's autonomous vehicles pan out, they may not need to worry about the stipulations much longer.)