Uber & Lyft Aren't Among 'Gig Economy' Companies Pledging to Treat Workers Well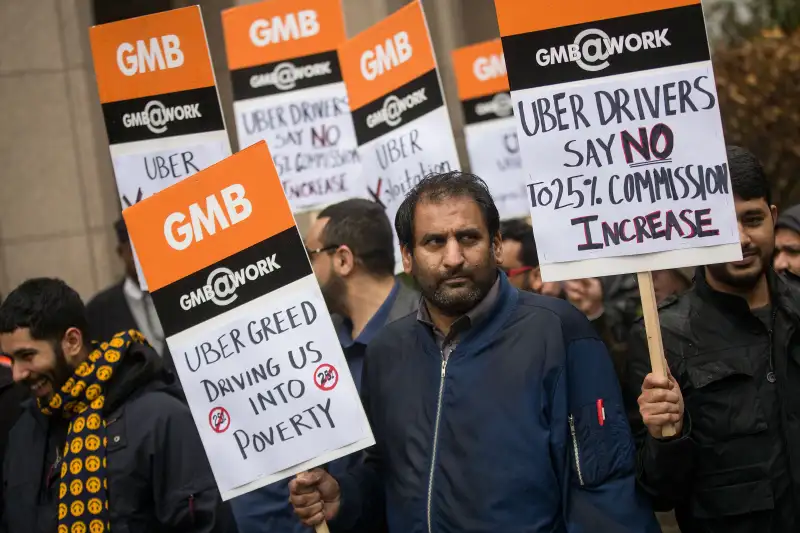 Dawson, Simon—Bloomberg/Getty Images
Many of today's workers don't work a typical job with a typical employer, but instead make money as freelance contractors for companies like Uber or TaskRabbit. Thanks to the rise of such Silicon Valley "disruptors," it's easy for people to pick up short- or longer-term gigs that fall short of full-time employment. But if you're a worker in this "gig economy," it's likely you don't enjoy traditional employee benefits like health insurance.
In the absence of governmental solutions for this new kind of workforce, the National Domestic Workers Association has put out what it calls the "Good Work Code." The code outlines eight pillars for treating workers properly: safety, stability and flexibility, transparency, shared prosperity, a livable wage, inclusion and input, support and connection, and growth and development.
Read Next: This is What it Takes to Make $2,000 a Week Working on TaskRabbit
So far Q, LeadGenius, Care, Unlimited, CareLink, SketchDeck, WorkGenius, Amara, DoorDash, VetPronto, Peers, and Sama School have all signed on. VetPronto, which has probably the most dramatic commitments improving its policies, will offer salaries to vets who book 15+ appointments per week.
What's especially notable about the Good Work Code pledge is that the largest "gig economy" companies have yet to join in. Uber, Lyft, Handy, TaskRabbit and others are nowhere to be found on this list.
But maybe they should. "We've seen over and over again that when our employees in the field are properly motivated and incentivized the results for the brand and the business are incredible," Dan Teran, the founder and CEO of Q, a startup that coordinates cleaning staff and other workers for offices, explains on the Good Work Code site. Accordingly, the perks of working via Q including health benefits, 401(k) plans, and even stock options.
Read Next: Can We Stop Pretending the Sharing Economy Is All About Sharing?