Uber Is Hoping Cute Puppies Will Convince Everyone It's Not Evil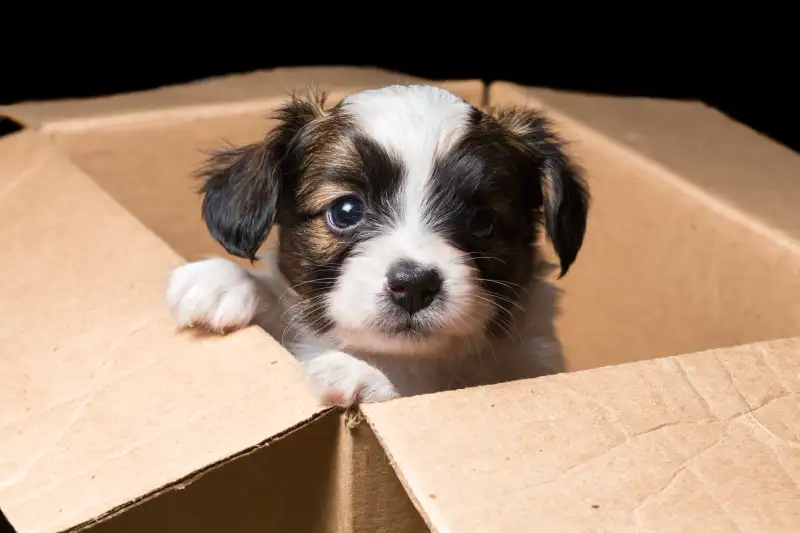 We gotta hand it to Uber. When you're trying to grab yourself some positive headlines, trotting out the puppies is easily the most transparent genuine way to do it.
Yes, Uber has literally played the cute animal card with its newest one-day promotion, a joint venture with Animal Planet's Puppy Bowl. On January 28, between the hours of 11 A.M. and 3 P.M., Uber users in 10 cities could order a fuzzy little dog delivered to their workplace, at the price of just $30 for 15 minutes.
If the puppies weren't enough to make you think fluffy thoughts about the company, Uber also promised to donate all proceeds to canine-friendly organizations like the Humane Society, and every puppy delivered was available for adoption. Hooray!
Well, sort of. Everyone likes puppies, after all, and it is unquestionably a Good Thing that at least some animals will benefit from this four-hour-long publicity stunt. But does anyone really think Uber is doing this because they're all just a bunch of softy dog-lovers at heart?
No, of course not. It's so that the next time you hear the company's name in the press, you'll think about cute puppies instead of the company's repeated safety violations and history of spotty background checks. The Puppy Bowl ploy is more reminiscent of a famous National Lampoon cover than a sincere attempt to make the world a better place.
Uber is far from the first company to glom onto an important cause in order to improve its image. And to be fair, it's promoting the Puppy Bowl angle at least as hard as the charity angle, if not more so. But it does represent the latest in what has become an Uber trend: apparently altruistic acts–from blood donation drives to clothing giveaways–primarily meant to boost the brand. Even when the company finally decides to stop ignoring regulators, it spins the decision as an act of goodwill.
Consumers shouldn't let this kind of manipulation actually alter their opinion of Uber, or any business that pulls similar stunts. If you love the convenience and aren't worried about, let's say, a lack of driver drug testing or insufficient insurance, then by all means keep using the service. But if you just love puppies? Well, then this shouldn't change your mind about anything.