How to Watch UEFA Euro 2016 Soccer Online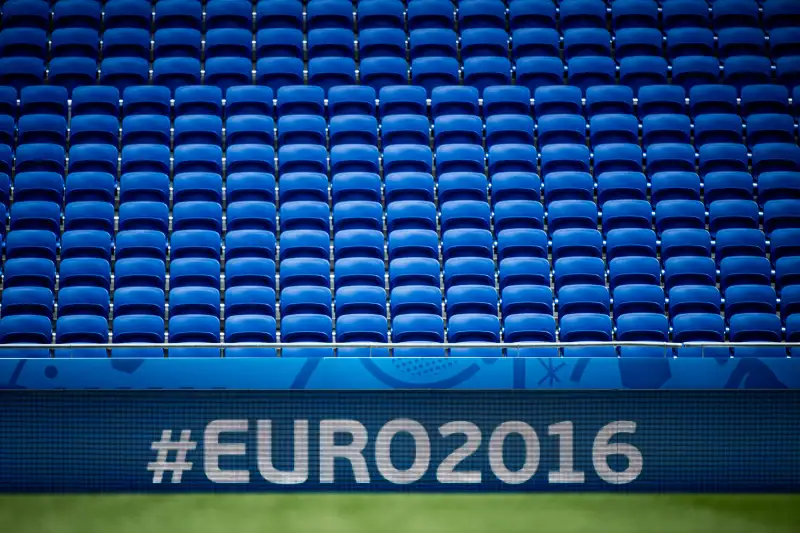 Simon Hofmann - UEFA—UEFA via Getty Images
The UEFA Euro 2016 football (okay, Americans--soccer) tournament begins June 10 in France, running until July 10. This year, 24 teams are partaking in the 15th European Championship. If you don't have cable, don't worry—you can still catch the action online.
ESPN and ESPN 2 (with Spanish language coverage on ESPN Deportes) are broadcasting the tournament in the U.S. As with the Copa América tournament currently underway in the States, Sling TV is probably the best way to watch if you cut the cord. The service is $20 per month, and the main package includes access to ESPN and ESPN 2. If you want the Spanish language coverage, you can add on Sling's Best of Spanish TV package for $5 more per month.
As Cut Cable Today notes, Sling is also offering a bunch of discounts and specials right now. (Not to mention you can sign up for a seven day free trial if you haven't yet).
PlayStation Vue is another option, which allows you to stream content via PS3 or PS4, Chromecast, Amazon Fire TV, and iOS devices. This service costs $30 per month, and gives you access to 55+ channels, including ESPN and ESPN 2 (but not ESPN Deportes).
READ NEXT: How to Watch Copa América Without Cable
You can catch the first match, France vs. Romania, Friday at 3 p.m. on ESPN or ESPN Deportes. For the full schedule, head to Cut Cable Today. And don't forget, you can catch the Copa América online as well.