United Airlines CEO Pledges to Stop Being Awful to Customers and Employees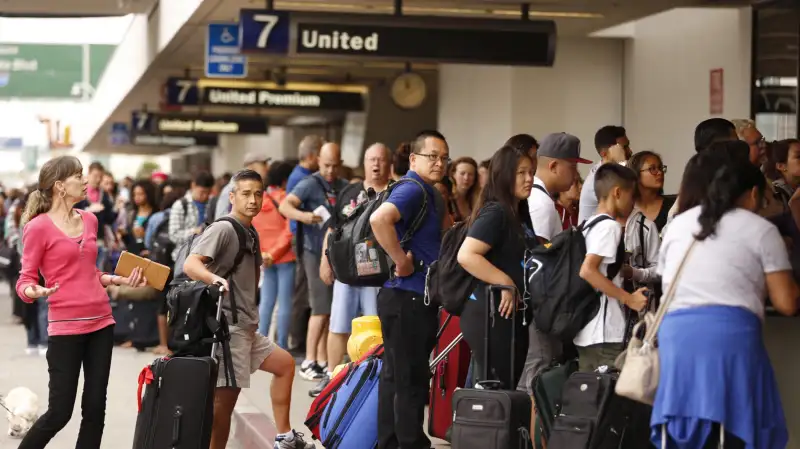 Al Seib—LA Times via Getty Images
In an very unusual move, United Airlines CEO Oscar Munoz owned up to the fact that the company has treated customers and employees poorly and promised to do better by both in an interview with the Chicago Tribune.
This rare display of contrition from an airline comes five years after the Continental-United merger. Munoz said that since then the company has made many improvements, but that in the pursuit of record profits it seems to have forgotten about customers--"and that is at the crux of the problem at United in the last few years."
Munoz took over leadership of the airline in early September, after former CEO Jeff Smisek suddenly quit amid rumors of corruption. Smisek left the company with an exceptionally generous severance package ($28 million, free first class flights for life), but apparently without many tears from passengers and employees. In fact, his departure was greeted with cheers at business traveler sites like FlyerTalk, where travelers fumed about how both employee benefits and traveler perks disappeared under his rule.
As the new CEO, Munoz has spearheaded a reconciliation between the airline and the public, recently posting an open letter vowing to do better. "We are committed to re-earning your trust. We want to be the first choice for every trip you take," the letter states. "We need to do the small things well. We have to deliver meaningful, everyday improvements."
Though he wasn't clear about how he was going to improve the customer experience of one of the world's largest airlines, he talked about realistic "small wins" that won't cost the airline much to implement. However, he has created a website where people can give feedback, UnitedAirtime.com, and get a response.
"It's important that we recognize the fact that this integration, this merger, has not gone as well as it could have," Munoz told the Tribune. "We just have to lay that out there for folks."