A New United Airlines Deal Can Save You 10% on Flights — but Only if You're the Right Age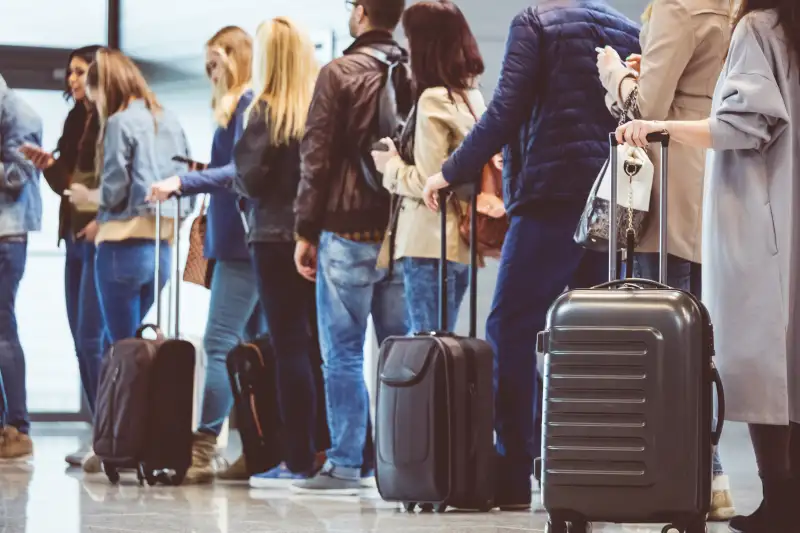 Winter vacations and holiday travel just got a little more affordable — for the oldest members of Gen Z, at least. United Airlines is offering travelers up to 10% off flight prices in a promotion that runs through the end of the year.
Only a select group of young people is eligible for the discount. Specifically, you must be between the ages of 18 and 22 to take advantage of the promotion.
In other words, sorry, millennials: You're officially too old for this deal. Unless United launches another promotion, you'll have to pay full price, just like members of Gen X and the Baby Boomers.
As is typical with flight deals, there are a few hoops to jump through beyond the age restriction to successfully redeem the new offer from United. Travelers must be registered MileagePlus members with their birthdays listed in their United account. When it comes time to book, they'll need to purchase flights that through the airline's app — not the website — according to promotional material on United.com.
The full 10% discount is available to those traveling in the United States, Mexico, and Canada only, though the airline promises "we'll take a little something off select international destinations as well." And travelers must book an economy-class ticket for the discount to apply. You can only book a ticket for yourself, the website warns, so if you're traveling with a friend who is also eligible for the deal, they'll have to set up their own account to get the same discount.
The 10% off deal from United is valid for flights booked now through December 31, 2019. The actual travel can take place in 2020, if you'd like, but the purchase must be completed by the end of 2019.
While a 10% discount might not sound like much, it would save young travelers about $40 on the average United round trip flight, which cost $417 in 2018, according to data provided by Rome2Rio for Money's 2019 Best in Travel rankings.
If you're interested in cheap flights but worried about your trip's impact on the environment, United is offering young fliers something of a compromise. For the first 25,000 travelers to book discounted tickets, the airline will "offset your share of the carbon emissions associated with that flight," according the the deal's promotional materials.
"There is a level of activism and awareness around the decisions that we make every day that is probably more pronounced than older generations," Luc Bondar, the president of United's MileagePlus program, told The Washington Post in an interview, "and so it absolutely played into sort of the planning and decision process here."
Interested in taking advantage of the deal? United's full terms and conditions await on United.com.