United Unveils Ridiculously Luxe Sleep Pods for Business Class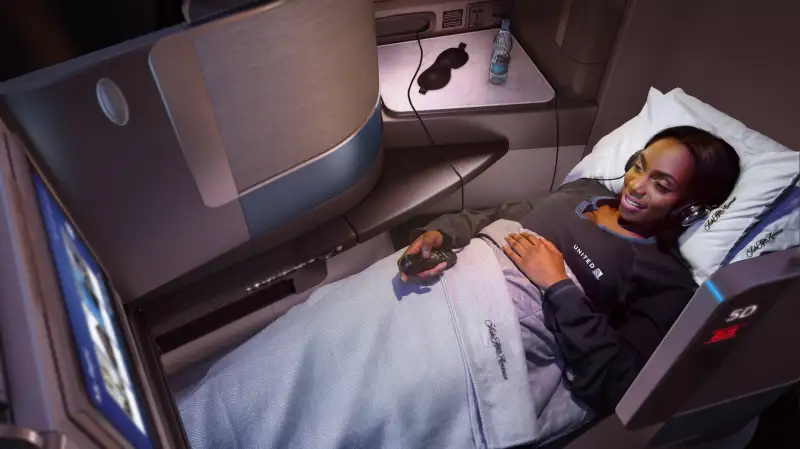 United Airlines unveiled a bold new strategy to its business class service today after more than 12,000 hours of research into what people want—mattresses.
The service, called "United Polaris," will use custom, individual pods that give travelers who can afford the luxury room to actually sleep on long-haul night flights over 12 hours and daytime flights over eight hours. All "seats" in the Boeing 777s that will be outfitted are to be arranged single-file so sleepers will have access to the aisle without stepping on each other.
The luxury, which will debut in December and probably be very expensive, doesn't stop there. Multiple work and food surfaces, slippers, mood lighting, and a "do not disturb" sign are all standard. Pajamas and extra pillows—gel-cooled, available—will be available on request.
All this "changing the game," as CEO and President Oscar Munoz put it in the press release, goes even deeper still. Apparently United has a Master Sommelier who will curate the selections, which will include "wine flights." As the brand's messaging puts it, this is a "wine experience."
United is hoping that all these amenities make the third-largest airline in the country top business travelers' expense accounts. Whether that happens remains to be seen but one thing's for sure: The walk through Business Class is going to make a lot of coach passengers mad. If plain old armchair seats and instant drink service is enough to aggravate coach passengers into causing money-burning delays, this stark contrast is going to really cause some damage.