Urban Outfitters Wants You to Buy a $45 AOL T-Shirt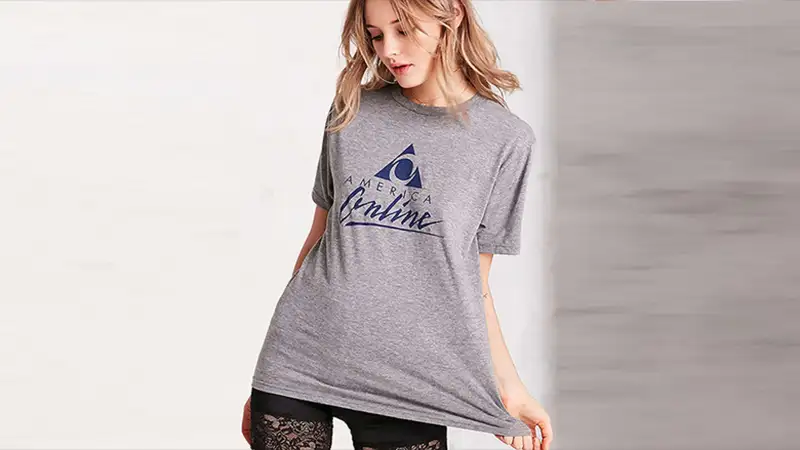 Nostalgia for the 1990s is getting pricier. Urban Outfitters is selling a t-shirt decorated with the classic AOL logo, reading 'America Online', on sale for $45, CNN reports.
The shirt is made by Altru Apparel, a company which has a commercial that reminds people of AOL's dial up internet system. It's safer ground for Urban Outfitters than some of their past offerings, which have included a Kent State sweatshirt that appeared to have blood spatters across it.
Altru Apparel also makes clothes with Polaroid logos. While a lot of the references might go over the heads of younger consumers, nostalgia marketing is reportedly popular amongst millennials. Time to dig the floppy disks out.