Used Car Prices Are Plummeting. Here's Why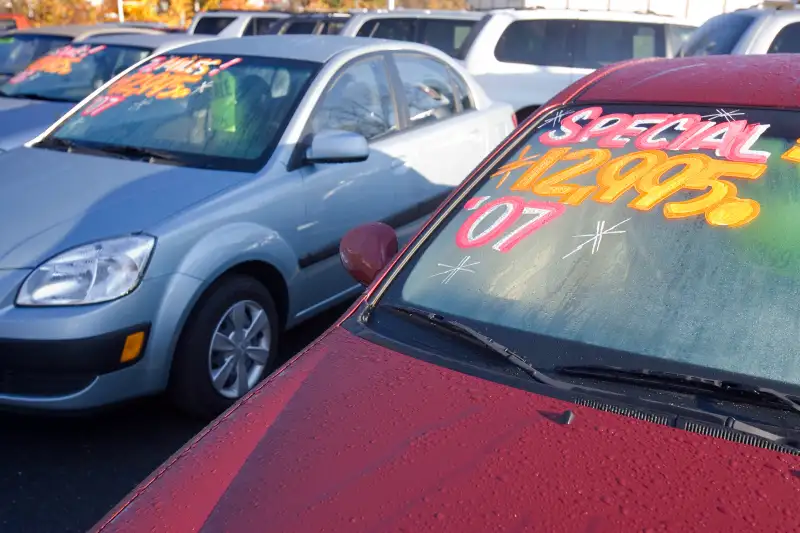 It's a great time to be in the market for a used car. The Wall Street Journal recently cited data indicating that used-car prices declined for the four consecutive months through August. USA Today noted that the average used car purchased at a franchised auto dealership sold for $10,883 in August, down 1.6% from the previous year and 2.4% versus July 2014. Edmunds.com predicted that used car prices would dip around 2% overall this year, and that some used vehicles—in particular, large crossover SUVs like the Chevy Traverse—would drop in price by upwards of 8%.
What's more, the forecast calls for used-car prices to stay on a downward trend for the foreseeable future. AutoTrader.com, the Atlanta-based online marketplace for new and used vehicles, says that its inventory of certified pre-owned vehicles has risen 6% since March, and that by year's end buyers can expect a handful of top "pre-loved" car models—including the 2011 versions of the Ford Fusion, Toyota Corolla, and Honda CR-V—to be priced at roughly 5% less than what dealers were asking just six months ago.
What accounts for the sudden price dip? A quick review of what has happened in the new and used car markets over the past few years sheds some light. In 2011, used vehicle prices hit a 16-year high in the wake of the Great Recession, when relatively few consumers were purchasing or leasing new cars because money was tight and credit was less available. That meant a shrinking supply of used cars, as there were fewer trade-ins or vehicles coming off lease. The "Cash for Clunkers" stimulus program also removed millions of used vehicles from the market, further tightening supply.
According to Cars.com, the average 2012 listing price for five popular used vehicles five or more years old had risen a whopping 29% over the three years prior. Around that time, however, new car leases and sales surged, rising 13% in 2012 and continuing with impressive growth in 2013 and 2014. All of those new vehicle purchases and leases have translated to a parallel rise in trade-ins and cars coming off leases. "Leasing has surged in recent years with thousands of those cars coming back to dealerships as used cars," Michelle Krebs, AutoTrader.com senior analyst, said via press release. "The abundance of returned lease cars should result in used cars coming off their historical highs of recent years, representing good buys for consumers."
The takeaway is that used cars are cheap, at least when compared to the record highs of a few years ago, and that the market for previously owned vehicles should remain attractive to buyers through the near future.
Yet this turn of events isn't all good for consumers. When used car prices tank, so does the value of your trade-in, if you have one. Also, automakers are more likely to offer low-price lease deals when their anticipated resale value is high. The flip side is that when used car prices crater, like they're doing now, car dealerships must assume that they'll be forced to sell off-lease vehicles for less money—and therefore they need to make more money from the person leasing the car in the first place. In other words, typical monthly payments for a customer leasing a new car are likely to rise compared to the rates available not long ago.