People Aren't Buying Vacation Homes — and That's a Bad Sign for the Housing Market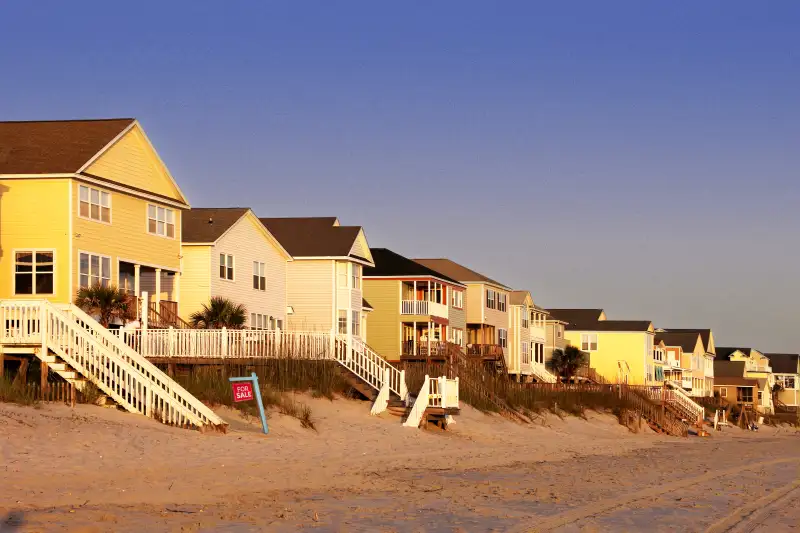 Eddie Lee / Money; Getty Images
A vacation house? In this economy?
Demand for second homes — residences that are used for only part of the year — was 52% lower this past March than it was pre-pandemic (in January and February 2020), according to a new analysis from real estate brokerage Redfin. Demand for primary homes, on the other hand, was only down 13%.
That's a major change from the red-hot market for second homes during the pandemic, which saw U.S. home buyers take advantage of rock-bottom mortgage rates and flexible remote work policies to buy property in sunny, affordable destinations outside of major cities.
Redfin used data on rate-locks from the firm Optimal Blue to conduct its analysis on demand for second homes. (Rate-locks are agreements that allow homebuyers to lock in a specific mortgage rate with their lender for a short period of time so they aren't subject to rate increases while they close on their home. As part of that process, buyers must specify whether they are buying a primary or secondary home.)
This data does not include all-cash buyers, who don't need to take out a mortgage to purchase a vacation home. But there's a slew of reasons why demand for vacation homes has plummeted.
A huge part of the equation is mortgage rates, which have doubled over the course of the past year or so (thanks largely to interest rate hikes by the Federal Reserve). Buyers may be balking because high mortgage rates mean higher monthly payments: The average mortgage payment is now $2,508, according to Redfin, compared to $2,182 a year ago.
And that's not to mention the fact that home prices themselves are continuing to rise.
"With housing payments near their all-time high, a lot of people can't afford to buy one home right now, let alone a second," Redfin deputy chief economist Taylor Marr said in a blog post.
Marr also pointed to recent increases in loan fees, stubborn inflation, a struggling stock market, the depletion of pandemic-era stimulus savings and return-to-office demands as the many reasons why "it's simply a challenging time for most Americans to buy a vacation home."
More from Money:
'More Like a Burden Than a Good Investment': Why Demand for Vacation Homes Is Plummeting
Spring Home Buying Outlook: A Changing Market for Both Buyers and Sellers
3 Trends Shaping the Spring Housing Market for Buyers and Sellers