Why You're Paying Less for Your Valentine's Chocolate This Year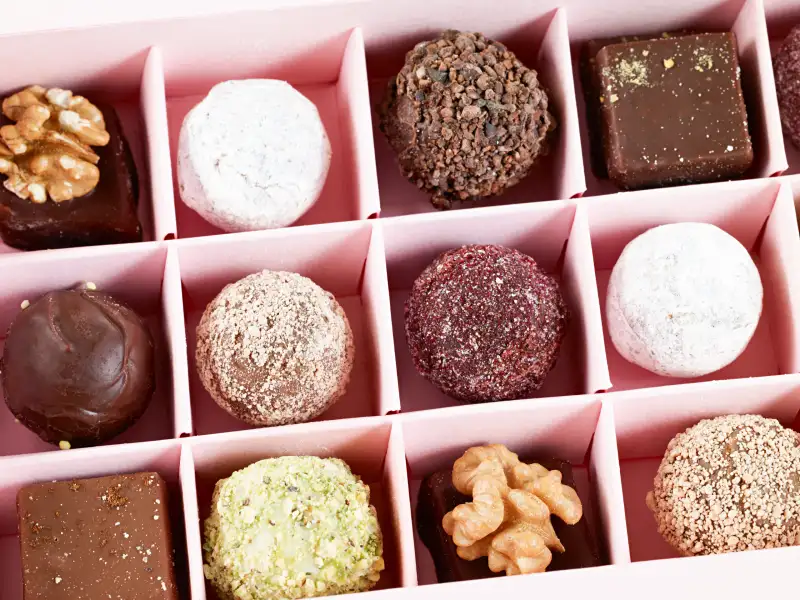 Getty Images/Image Source
Good news for romantics ahead of this year's Valentine's Day: A box of chocolate should cost less than usual.
A flourishing cocoa industry throughout Latin America and West Africa has led to the lowest cocoa futures since 2008, allowing candy producers to cut costs, according to Bloomberg.
A bountiful harvest in the chocolate-producing regions, which Bloomberg says accounts for 70% of global production, means that output has increased and prices have dropped.
The booming cocoa returns might be attributed to the industry's decision to breed a hybrid Cacao tree called CCN51. The strain has a noticeable downgrade in taste, but is resistant to plant-crippling diseases and produces nearly seven times more beans than some traditional Cacao species.
Chocolate will be in demand as usual this Valentine's Day. A survey from the National Confectioners Association found that 70% of Americans plan on giving chocolate or candy to their special someone. And as long as traders continue to push cocoa prices down, the savings could continue past Feb. 14.