Victoria Beckham for Target to Drop in April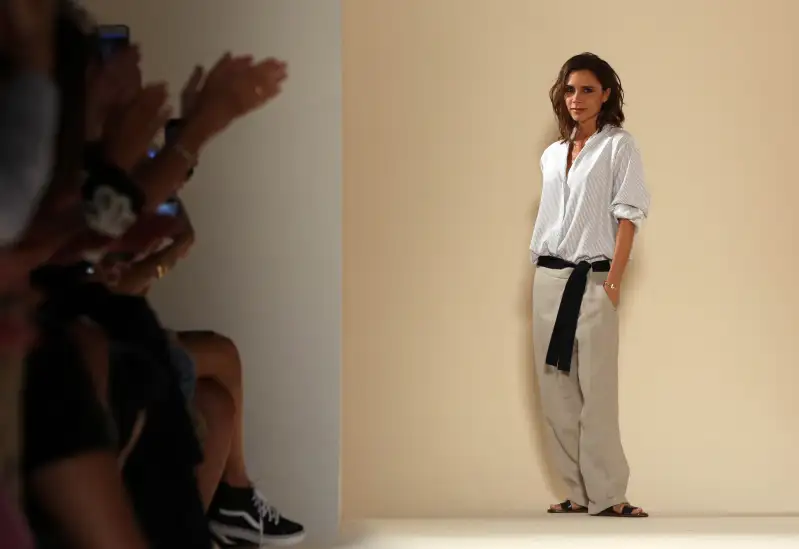 TREVOR COLLENS—AFP/Getty Images
Target's sluggish sales will get a much needed jolt in 2017 as its newest designer collection with Victoria Beckham hits stores.
The limited edition collection will drop in April, and includes over 200 products, none of which will cost more than $70. Inspired by Beckham's Victoria, Victoria Beckham line, the collection will feature clothing for women, girls, toddlers, and babies, in "soft pastels, bright pops of color and pretty spring prints," according to a press release. It will also be the designer's first foray into children's apparel.
"It's a range that reflects what I think of as the more 'playful' side of my own style," Beckham said in a blog post about her Victoria, Victoria Beckham (or VVB) line. "The collections within VVB are fun and full of character, but always stay true to the refined brand spirit."
It will also be the first time that one of Target's designer collaborations will include plus-size clothing in stores. The collection will include sizes up to 3X.
Beckham said the collection is inspired by her relationship with her daughter Harper, and it will include matching styles for moms and daughters.
"For a while now, I have been thinking how great it would be to work on clothes for a customer that either doesn't want to pay or can't pay designer prices," Beckham continued in the blog post. "I loved the idea of opening the brand up to a wider audience and being able to share my vision with a broader customer base."
Target's 175-plus designer collaborations have garnered media attention and fanfare since 1999. The garments, accessories, and home designs produced for Target make Proenza Schouler tops and Altuzarra dresses accessible to fashion lovers who can't afford high end designer prices.
But not every collection has been a success. Some, like Lilly Pulitzer, sold out within hours of their release, while the most recent, with Marimekko, had disappointing sales. A company that's seen declining sales year after year can hardly afford another high profile flop.
The partnership will also help Target's image as a style destination, an important component of its push to attract younger, city-dwelling shoppers.
Victoria Beckham for Target will be available in stores and on Target's website, and select pieces will be available on victoriabeckham.com.