These 17 Videos of Kids Getting Accepted Into College Will Make Your Day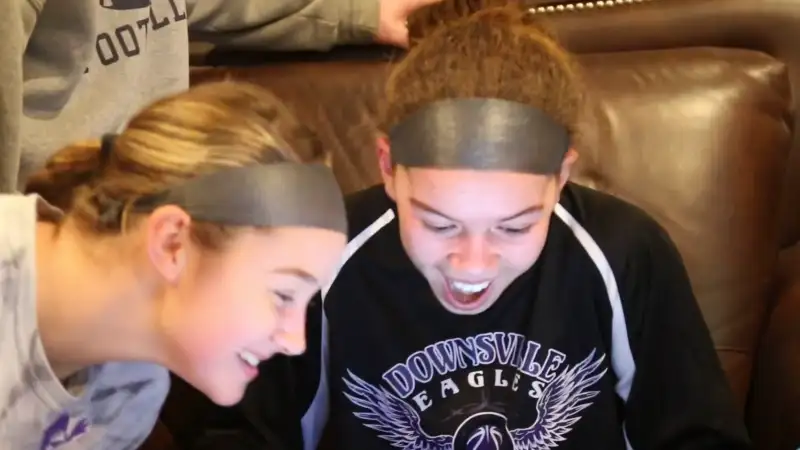 The climax of the 2017 college application and acceptance cycle is upon us. But if college prep has been stressing you out—or if you simply want to take a little inspiration from the class of 2021—take a moment to celebrate these students' joy (and their families' pride and relief) as the acceptances roll in.
---
The following student's mom told him "it doesn't matter" if he got rejected from the University of Pennsylvania. Yeah, right. Look at how she reacts when he opens the email.
Watch what happens when this young woman opens the mailbox to find a fat envelope from Providence College.
His heart's going "a mile a minute" before he opens the email from Brown University. Yours will skip a few beats as soon as he does.
Have you ever seen an entire family freak out with happiness? Watch what happens when this woman opens her email from New York University.
If this young woman's reaction to the extra surprise in her letter of acceptance from St. Mary's University doesn't bring tears to your eyes....
Joy is joy in any language. Even the dogs seem thrilled.
This guy is so anxious he hides his face in his hands while the email from Yale University loads. Also, there is a cat.
It's not clear which college is sending this young woman into paroxysms of jubilation, but it's fun to watch.
Getting into an Ivy League college like Cornell is an incredible achievement, so it's understandable that this young woman uses, um, strong language.
The University of Pennsylvania seems to send a lot of students into shrieking fits of glee...
...and tears of happiness.
This family can't believe their good luck! "Did I read that right?"
Here is a split screen video of a mom and her daughter as the decision arrives from the University of Pennsylvania. Which one is happier?
This entire classroom erupts when this young man makes it into Cornell.
And this classroom erupts for a young woman's admission to Columbia.
This family's prayers are touching for this young man admitted to Harvard. Then the baby starts laughing with glee, and the dog barks in delight. Then it's time for cake.
We saved the best for last: This young man, and his dog, exult over an acceptance from the College of St. Rose.
If you recorded the moment when you opened the fateful email or text, we'd love to see it. Send us the video by tweeting @Money_College!