The Truth Behind the Wage Gap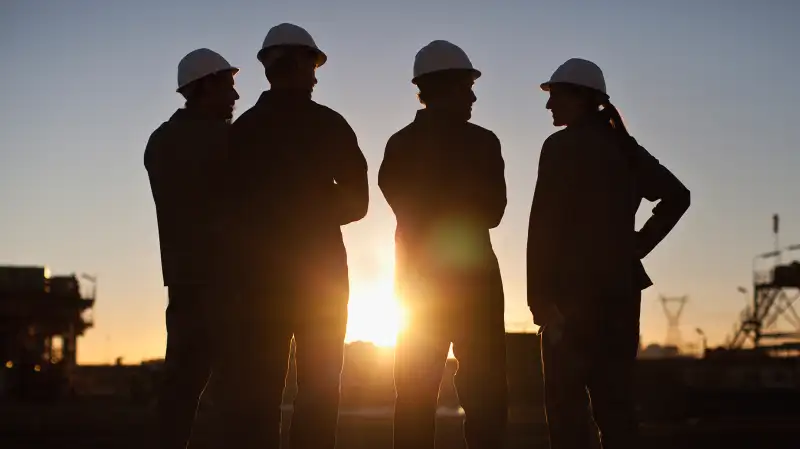 Getty Images—Getty Images
Women's Equality Day, August 26, marks the day in 1920 when women gained the right to vote. But it also gives us an opportunity to reflect on issues of inequality that persist, 95 years after that historic moment.
One of those areas: Pay.
Last year, President Obama made headlines when he noted in his State of the Union address that women who worked full-time, year-round earn 77¢ for every dollar men earn across the country. (It's 78¢ now, according to the U.S. Census Bureau.) The Bureau of Labor Statistics pegs that figure slightly higher, with median weekly earnings for women—$669 in 2012, the most recent year for which data is available—at 82% of men's weekly wages.
"That is wrong, and in 2014, it's an embarrassment," the president said of the pay differential. "Women deserve equal pay for equal work."
While Obama's speech may give the impression that the entire 22¢ gap is the product of gender bias, that's not exactly true. Both the Census and BLS take into account "occupational segregation," or the tendency for women to enter lower-paying fields than men, according to the Institute for Women's Policy Research, as well as the fact that women take more time off from work due to pregnancy and child care, as noted in a report prepared for the Department of Labor by CONSAD Research Corp.
But what if we eliminated those factors and controlled for things like years of experience, education, skills and responsibilities, time in the workforce—in short, everything but discrimination?
You still wouldn't get to zero. CONSAD's analysis suggests that the gap shrinks to between 93¢ and 95¢ cents, but that can vary considerably depending on the industry. Just look at Silicon Valley, where recent high-profile legal battles have prompted the California Legislature to create the California Fair Pay Act, a tougher equal pay law that will make it harder for employers to pay men more than women for substantially similar work and prohibit them from retaliating against women who ask about the pay of male colleagues.
Using data provided by salary research company PayScale, Money was able to put together an apples-to-apples look at just how much the median pay differs by industry, all else being, well, equal.
If you don't want to wait for legal protections—or the year 2058—to see equal pay, here are 5 Ways Women Can Close the Pay Gap .
| Industry (Census Definition) | Controlled Difference in Pay | Male Median Pay | Female Median Pay |
| --- | --- | --- | --- |
| Mining, Quarrying, and Oil and Gas Extraction | -5.4% | $78,200 | $74,000 |
| Transportation, Warehousing, Delivery Services | -4.7% | $54,700 | $52,100 |
| Agriculture, Forestry, Fishing and Hunting | -4.2% | $50,800 | $48,700 |
| Finance and Insurance | -4.0% | $69,600 | $66,800 |
| Retail Trade | -4.0% | $41,900 | $40,200 |
| Accommodation and Food Services | -3.7% | $38,700 | $37,300 |
| Wholesale Trade | -3.6% | $53,200 | $51,300 |
| Information (Telecommunications, Publishing, Recording, Software) | -3.4% | $67,100 | $64,800 |
| Manufacturing | -3.1% | $63,800 | $61,800 |
| Management of Companies and Enterprises | -2.8% | $69,000 | $67,100 |
| Utilities | -2.7% | $72,100 | $70,200 |
| Public Administration | -2.5% | $67,400 | $65,700 |
| Arts, Entertainment, and Recreation (Performing Arts, Sports, Museums, Amusement Parks, Gambling) | -2.5% | $44,900 | $43,800 |
| Construction | -2.4% | $57,200 | $55,800 |
| Other Services (Repair/Maintenance, Laundry, Personal Care, Death Care, Religious/Professional Organizations) | -2.1% | $46,100 | $45,100 |
| Educational Services | -1.9% | $53,000 | $52,000 |
| Administrative and Business Support and Waste Management and Remediation Services | -1.9% | $42,900 | $42,100 |
| Health Care and Social Assistance | -1.7% | $56,400 | $55,400 |
| Professional, Scientific, and Technical Services (Legal Services, Accounting, Engineering, Advertising, Marketing, Computer Systems Design, Scientific Research) | -1.6% | $72,600 | $71,400 |
| Real Estate and Rental and Leasing | -1.3% | $48,500 | $47,900 |