Walmart Tests New Drive-Thru Concept in Match Made in Heaven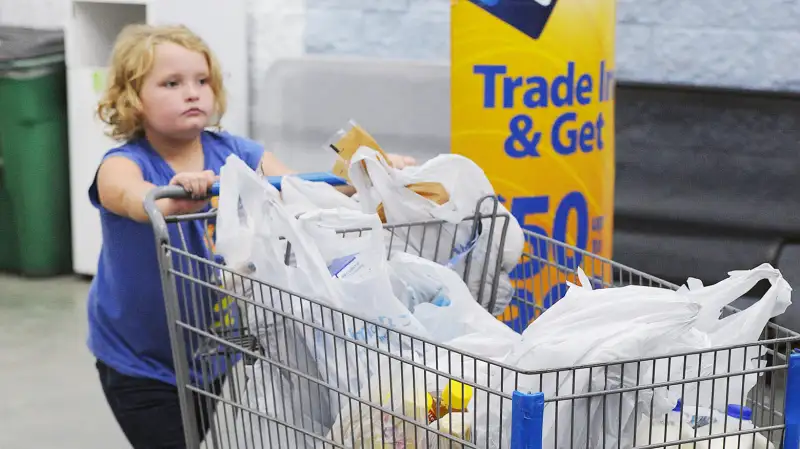 This week, Walmart started testing a new concept called Walmart Pickup – Grocery, a service that allows customers to order online from a selection of 10,000 grocery and household products and schedule a pickup time for as little as two hours or as far as three weeks in the future. The experiment is taking place at a Walmart warehouse in the northwest Arkansas town of Bentonville, where Walmart is headquartered.
By launching the concept, Walmart joins a long list of grocery services all created with the common goal of basically eliminating the need to "go" grocery shopping by actually strolling through store aisles. We're talking about online grocery delivery options from the likes of Amazon and Instacart, as well as drive-thru and pickup services akin to what Walmart is doing, via more established players such as Relay Foods and Peapod, which work with local supermarkets and often also offer delivery. For all of the above, the big selling point is convenience, saving shoppers the time and hassle involved in the boring but necessary task of gathering of groceries.
Walmart is only testing the service in one location, but the move is noteworthy nonetheless because it's the world's largest retailer here dipping its toes into what many see as the future of grocery shopping. And rest assured that Walmart is learning from the experiment, and that if it's successful, shoppers will see the pickup option spread around the country.
"Certainly I know there are folks that are thinking about that and trying to figure out ways to meet the customer's ever changing demands," Mitch Fevold, the grocery manager at the Walmart where the test is taking place, said to a local TV station.
Fevold explained that after customers place their order and schedule a pickup time, they pull up to a large drive-thru area with a roof overhead that bears some resemblance to a gas station. Instead of a gas pump, the customer finds a touch screen kiosk, which he taps to alert store staffers that he's arrived and ready for pickup. "The groceries are then loaded up and the customer would actually have the opportunity to review fresh products," Fevold said.
At least in this test case, Walmart's pickup service is being run out of a "click-and-collect" facility, a warehouse-type building where only employees are allowed inside, rather than at a Walmart retail location that welcomes shoppers. The concept is very similar to the Zoomin Market, a drive-thru-only grocery store concept opened earlier this year in Kansas.
Also interesting: For now at least, Walmart's service is offered at no charge above the cost of the customer's order. That's how competing services like Peapod worked originally too. But as of early September, Peapod, which works with large supermarket chains such as Stop & Shop and Giant, instituted a $2.95 fee for store pickup, with a minimum order of $60. Alternately, customers can opt for a membership pass granting unlimited pickup and delivery, ranging in price from $39 for three months to $99 for a year.