Walmart Testing a Free Shipping Option to Compete with Amazon Prime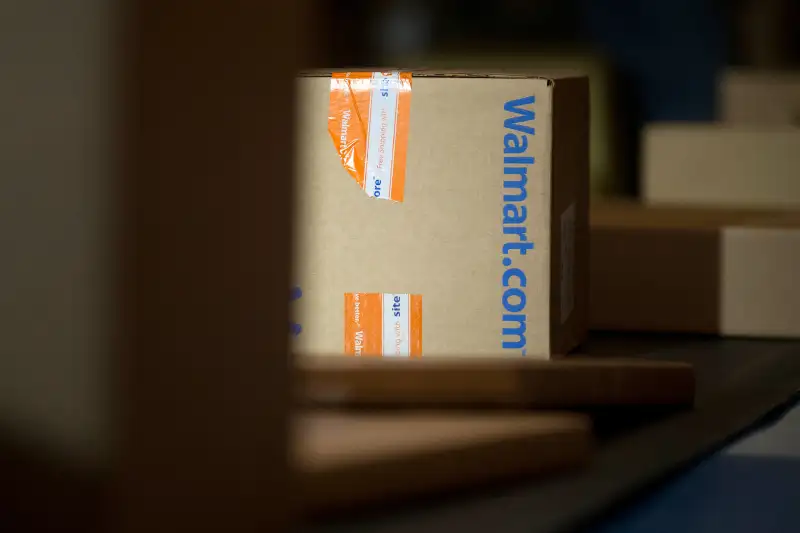 Andrew Harrer—Bloomberg via Getty Images
A new fast-shipping subscription service with the codename "Tahoe" is expected to be launched by Walmart this summer. On Wednesday, Walmart confirmed to Fortune, TechCrunch, and others that the service will cost $50 per year—half the price of an Amazon Prime membership—and cover free shipping within three days of orders being placed.
The service, which hasn't yet been given an official name publicly, will be offered on an invitation-only basis for the time being. A subscription won't cover shipping on all items available for purchase at walmart.com. Free shipping will be included with roughly 1 million items at Walmart, but that means 6 or 7 million other potential purchases at Walmart's website aren't covered in the free delivery deal. It's unclear whether some or any groceries will be available with a subscription either.
During the beta test period, Walmart will be soliciting feedback from participating subscribers. Based on how things go, the final subscription product could be tweaked before being made available to the general public. For that matter, Walmart could decide to pull the plug on the whole operation depending on how the tests go.
What is clear, though, is that Walmart's new service takes direct aim at Amazon Prime. Amazon's $99 annual subscription service, which includes free two-day shipping and unlimited streaming of videos and music, has proven to be a remarkably powerful sales tool for the world's largest e-retailer. It turns out that members, seeking to get the most of their subscription payment, tend to dramatically increase purchases at Amazon once they sign on—which means they're less likely to buy goods from other physical or online retailers.
Retailers have periodically introduced shipping deals to better compete with Amazon. Earlier this year, Target cut its free shipping threshold to $25; Amazon requires a $35 minimum purchase for non-Prime customers to get free standard shipping. Now, Walmart is undercutting Amazon as well, with a free shipping subscription offer that's half the price of an annual Prime membership.
It should be noted, however, that Walmart's shipping will be slower than Amazon Prime—three days versus two. And as mentioned above, Prime comes with extras like Amazon's Netflix-like Prime Instant Video streaming that Walmart's service lacks.