Walmart Is Bringing Back Greeters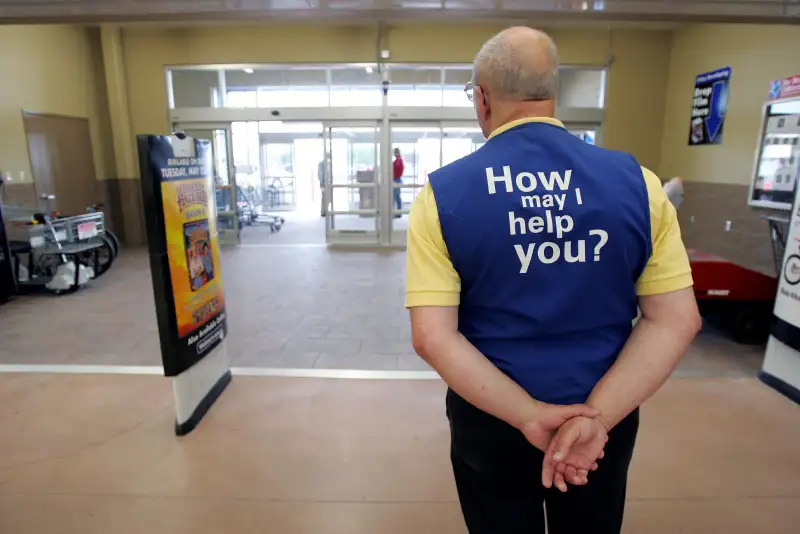 America's largest retailer announced Wednesday that customers will soon be greeted with a smile once again at stores across the country.
Walmart is bringing back door greeters after a successful pilot program indicated customers appreciated being met at the door. While greeters were a staple at Walmart locations for years, the store changed the position back in 2012, moving employees from their station by the door to the aisles.
Now, Walmart is rolling back that change. Greeters will be reinstated in two-thirds of stores, the company said, while customer hosts, employed to prevent theft by randomly checking receipts, will be phased in at the other locations. About 9,000 customer hosts will be employed at stores the company deems need more security and theft prevention, according to a press release. The company says people currently filling the modified greeter role may apply for the new positions, or move to locations nearby.
In addition to the greeter jobs, Walmart will employ another person to oversee the self-checkout areas in stores, to further prevent. The positions are expected to be filled over the summer months.