The Red and Blue America of Online Groceries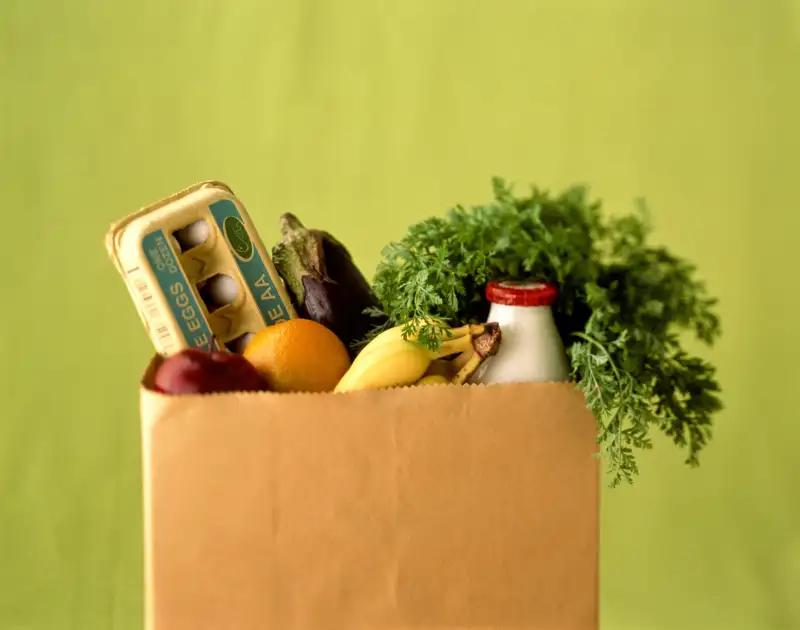 Jonelle Weaver/Getty Images
It's no secret America has a red-blue cultural divide -- now that split is being played in one more arena: online grocery shopping.
Retail behemoth Walmart, known for its sprawling suburban super stores, expanded its vision of online food shopping on Wednesday, rolling out its new online grocery service in 10 more cities including Houston, Orlando and Oklahoma City. The move marks the second time since September that Walmart has broadened the offering, which previously existed only as a pilot program. The new locations add to a list that also includes Atlanta, Salt Lake City and smaller cities like Ogden, Utah, and Huntsville, Ala,
The move puts America's largest retailer, with nearly $480 billion in revenue, into competition with America's largest online retailer, Amazon, with $90 billion, according to tech publication TechCrunch. The Seattle-based Amazon also has its own grocery initiatives, including AmazonFresh, which offers home delivery of groceries stocked by Amazon, and grocery delivery via Amazon Prime Now, which allows customers to order food from local stores to be delivered in one to two hours.
There are some differences in the two giants' approaches. While these two retailers are clearly eyeing each other, for now at least many Americans will be able to try just one or the other, depending on where they live. Amazon, for instance, first began testing AmazonFresh in Seattle, then moved to Southern California and Brooklyn's hipster dominated Park Slope neighborhood. Wal-Mart, which still doesn't have any stores in New York City, has so far eschewed those coastal hot spots, clearly hoping its grocery service will have a better shot of gaining the upper hand on friendlier turf.
The services reflect different lifestyles too. While Amazon delivers to your door, Walmart has taken a different approach, banking on the notion that Americans won't mind piling into their cars. Walmart customers select items online, choose a pick-up window, then drive to a nearby store where online customers enjoy reserved parking spaces and groceries are taken out their cars, notes TechCrunch.
Which service will win out? Given how set red and blue Americans are in their different ways, maybe both.
Read Next: Wal-Mart Takes Aim at Amazon With Free Grocery Pickup Service