These Are the Toys Your Kids Will Beg for this Holiday Season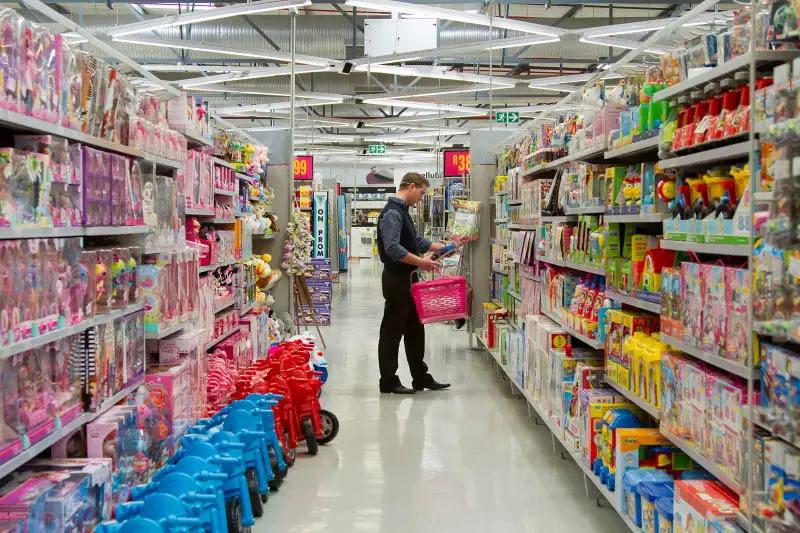 Summer is unofficially coming to a close this week. So naturally, retailers want you to start thinking about holiday shopping.
Walmart announced its picks Wednesday for the most popular toys, for children ages 1.5 to 12, in the upcoming holiday shopping season. Among them are a Disney Princess Carriage, exclusive to Walmart; a Teenage Mutant Ninja Turtles Mega Lair Playset; and a Num Noms Lip Gloss Truck, USA Today reported.
Budding aviators are supposed to be clamoring for a Sky Viper Streaming Drone, and for animal lovers, a Little Live Pets Puppy is the hot ticket. The Star Wars and Marvel franchises are also expected to be top sellers, with the soon-to-be-released Star Wars Electronic R2D2 and the Batman v. Superman: Dawn of Justice Batcave.
Walmart says toys play a significant role in its holiday revenue, though it does not break down sales figure by product category. However, the holiday season is crucial to the toy industry in general, which sees 70% of annual sales in the last two months of the year.
The mega-retailer says toy sales last year stayed strong after Christmas through the spring, and it expects that trend to continue. However, in the industry as a whole, sales were not as strong as expected, increasing 3% to $626.1 billion -- below the National Retail Federation's projected spike of 3.7%. Sales growth in 2015 also declined from the previous year, when toy sales saw a 4.1% jump.
Read Next: Why Christmas Creep Turns Holiday Shoppers into Grinches
For shoppers who want to get a head start on holiday shopping, Walmart will begin its holiday layaway program on Friday, September 2. The program allows customers to pay for gifts in installments, and can put down as little as 10% or $10, whichever is greater, to hold items worth at least $50. Customers then have until December 12 to pay off their gifts in full.
Holiday layaway programs tend to have a significatn impact on retailers' bottom lines for the holiday season. Analyst estimates indicate that the program may account for as much as 15% of holiday revenue in poorer areas of the U.S., Reuters reported.