Warren Buffett Has Made a Killing Off Apple—Here's the Simple Reason He Invested in It
Money is not a client of any investment adviser featured on this page. The information provided on this page is for educational purposes only and is not intended as investment advice. Money does not offer advisory services.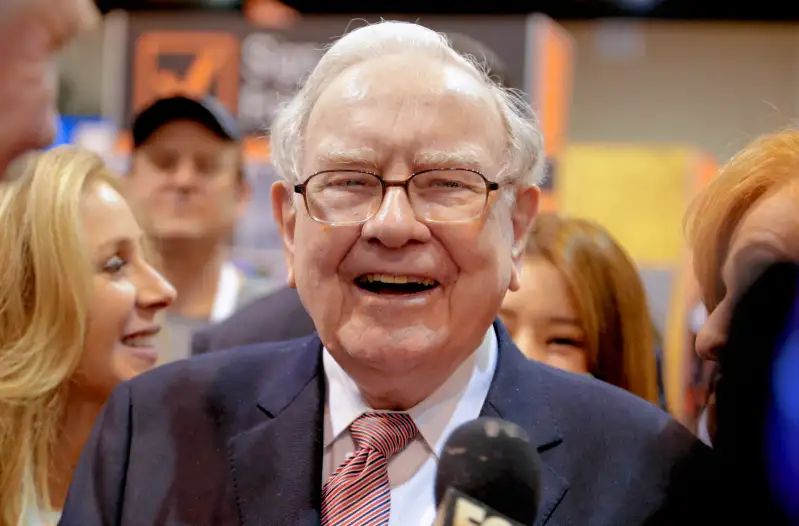 Warren Buffett finally made a big bet on Apple—and he's raked in billions because of it.
The billionaire investor is known for his shrewd stock choices, and Apple is no exception. His Berkshire Hathaway holding company started buying shares of the tech giant in mid-2016, ending the year with about 59 million shares. In January of 2017, Berkshire more than doubled its stake to 133 million shares, giving it about 2.5% of Apple's outstanding shares.
Apple's stock price has gone up from $116.15 at the beginning of 2017 to $161 as of Tuesday morning. That means Buffett's stake has skyrocketed from $15.4 billion in value to $21.4 billion, netting the already wealthy investor a cool $6 billion in a matter of months. That comes ahead of Apple's mysterious product launch on Tuesday, which will reportedly bring a new iPhone.
Buffett has been famously wary of technology stocks in the past. He's known for saying, "If there's lots of technology, we won't understand it." (Though that hasn't gotten in the way of his friendship with Microsoft cofounder Bill Gates.)
Apparently he's changed his mind, and it's not hard to see why. Buffett's reason for loading up on Apple stock, which is Berkshire's second-biggest equity holding according to a filing, is incredibly simple: Basically, people like it.
"Apple strikes me as having quite a sticky product and an enormously useful product to people that use it, not that I do," Buffett told CNBC of Berkshire's move.
Even though the 87-year-old Buffett isn't an Apple user himself, he said CEO Tim Cook has done a "terrific job."
Of the iPhone, he said, "The degree to which people's lives center around the product is huge."
Buffett said in the same interview that he thinks Apple will be the first company to hit a $1 trillion valuation. (It's currently worth more than $800 billion.)
"I'd bet on Apple just because they've got a stronger position," he said.
When the so-called Oracle of Omaha says something like that about a company, people listen. We'll have to wait to see what he says after Apple's hyped unveiling.