Report Finds Warren Buffett's Modular Housing Company Ripped Off Minorities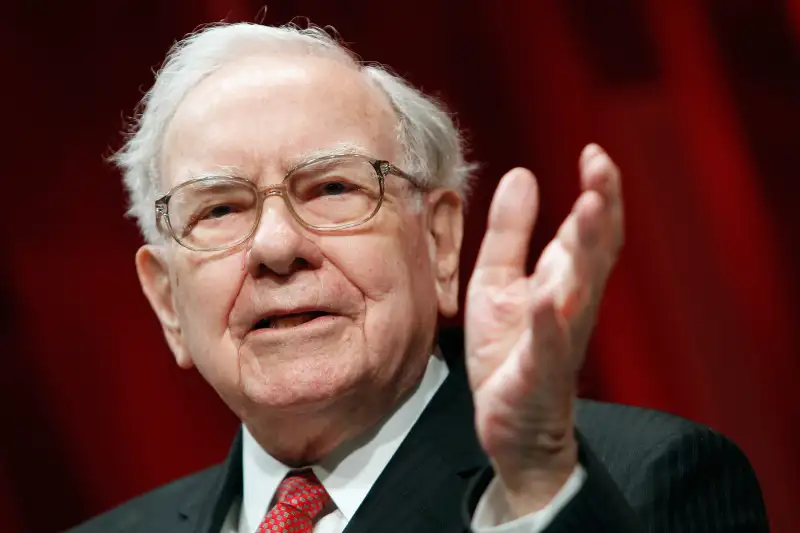 Morigi, Paul—Getty Images
There are good billionaires and bad billionaires, we're led to believe. But mostly, they're bad. On the one hand you have the powerful political puppetmasters of Sheldon Adelson and the Koch brothers, who buy elections with Super PACs, we hear. On the other hand you have the younger, tech savvy ones who seem like Bond villains, with their cruel tactics to quash the competition and their whimsical explorations into space travel.
And then you have a few old, "good" billionaires who bestow trustworthy, grandfatherly advice, and spread the wisdom of prudent management and boring, reliable investing strategies. But according to a new investigative report, even Warren Buffett, the poster, uh, grandfather for this kind of benevolent magnate doesn't have the cleanest hands.
Recently, the Seattle Times published a special report in conjunction with BuzzFeed News on the business practices of Clayton Homes, a massive modular housing company owned by Warren Buffett's Berkshire Hathaway, the holding company that serves as a massive investment vehicle. The report does not paint a rosy picture of Clayton, which is the country's largest homebuilder.
"Clayton systematically pursues unwitting minority homebuyers and baits them into costly subprime loans, many of which are doomed to fail," Mike Baker and Daniel Wagner write. Their alarming piece details practices such as Clayton employees lying about being the only lender on a Navajo reservation -- and getting caught on tape telling the falsehood.
The report found that Vanderbilt Mortgage, the lending arm of Clayton, lends with extremely high interest rates for minorities as opposed to their white counterparts. According to Baker and Wagner, "Federal data shows that Vanderbilt typically charges black people who make over $75,000 a year slightly more than white people who make only $35,000."
A slew of more qualitative problems is detailed as well: employees complaining about institutional misleading of Spanish-speaking borrowers with non-translated documents; a company culture laden with racist comments and insults; and plenty more. All together the Times and Buzzfeed News talked to more than 280 experts, former employees, and customers.
Buffett declined to comment, but has told Berkshire Hathaway shareholders he "makes no apologies whatsoever about Clayton's lending terms." Meanwhile, Clayton is doing great, raking in over half a billion dollars in the first nine months of this year.
Today Buffett enjoys a reputation akin to a public intellectual, doling out reasonable investing advice (buy something, preferably index funds, and don't touch them) and zingers directed at Donald Trump. He's almost seen as the no-nonsense grandfather this country needs, the sage "Oracle of Omaha" who runs one of the world's most admired companies, enjoys a famously frugal, non-flashy lifestyle, and seems to prove there's a responsible alternative to the excess and greed of Wall Street. But as Gawker's Hamilton Nolan noted in relation to the Seattle Times report, "It is impossible to accumulate and control $67 billion without presiding over many sorts of repugnant business practices."
But there's even more irony here, provided in an anecdote by the Times' piece. Employees entering the Maryville, Tenn., headquarters of Clayton Homes see a poster with Buffett himself on it:
"I'd pass by that and I was just, like, 'Are you kidding me?'" one former Clayton employee who worked as a collector and handled borrowers' bankruptcies said to the Times.
All of which begs the question: What is the largest ethically-sound (ethical, within mainstream goalposts) fortune in the world today?
Update: Here is Clayton's statement regarding the Seattle Times' article.