Why Warren Buffett Might Consider Sticking Money Under the Mattress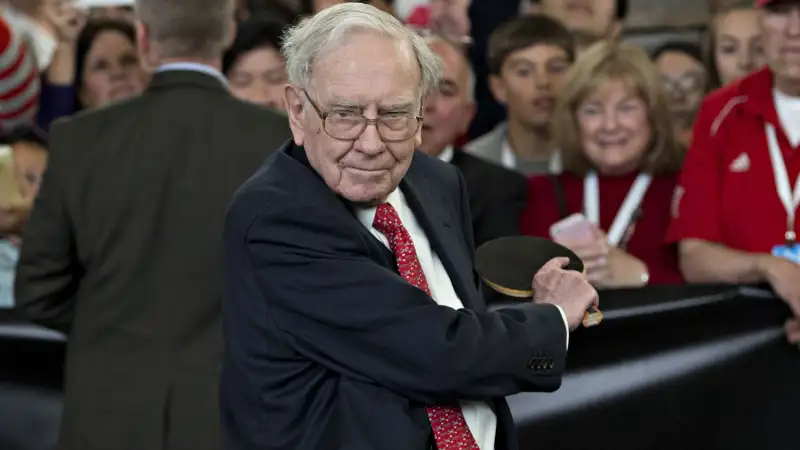 Acker, Daniel—Bloomberg/Getty
In an interview following the Berkshire Hathaway shareholders meeting this past weekend, Warren Buffett discussed falling interest rates worldwide, some of which have dipped below zero. Since a banking system with negative interest rates means that banks would effectively charge customers to hold their money, Buffett said he would likely withdraw cash if the trend spreads. A ton of cash.
And where would he put it? In the proverbial mattress.
"If currency in a bank is worth less than currency in your hands, that could produce something in the way of behavior," he told the hosts of CNBC's "Squawk Box." "It's a different world. If you have a lot of money in euros, as we do, you're better off putting it under your mattress than in a bank."
Buffett, a man who is arguably the greatest investor of all time, said he has a lot of money invested at very low interest rates, and noted that small interest rate changes can mean literal billions. Despite the earning potential of such a massive amount of capital, Buffett told CNBC that he doesn't try to bet on the changing central bank situation.
Buffett's consideration of converting massive amounts of deposits back into cash sheds light on an ongoing debate of getting rid of large denominations of currency. While the concerns of anonymous and potentially nefarious transactions make some want to kill them off, detractors say it doesn't allow any freedom from central banks.
Read Next: Warren Buffett Says Presidential Candidates Are 'Dead Wrong' About America's Future
In a world with little or no cash, Buffett and ordinary citizens alike would be potentially unable to buck the yoke of negative interest rates. For governments looking to watch over the economy, less cash would mean more control.