Warren Buffett Lunch Auction Already at $2.6 Million with Plenty of Time Left
Money is not a client of any investment adviser featured on this page. The information provided on this page is for educational purposes only and is not intended as investment advice. Money does not offer advisory services.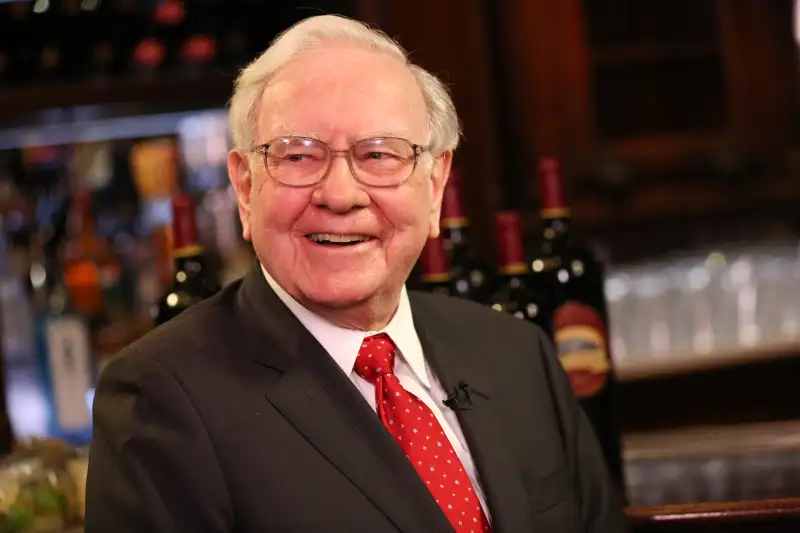 Adam Jeffery—CNBC/NBCU Photo Bank/Getty Images)
For most people, the closest thing to a lunch with Warren Buffett is a mail-ordered ribeye from Omaha Steaks. But if you have the money, you can buy an audience with the king of the slow play, the Oracle of Omaha himself.
Every year since 2000, a "power lunch" with Buffett has been auctioned off for charity, and this year, the numbers are already above last year's lunch, which raised $2.3 million on eBay. As of publishing, the auction's highest bid was $2,614,019.00. So far, there have been 39 bids, and you still have time to get in on the action. The auction officially closes at 10:30 p.m. ET.
This year only three people have bid so far—people must be pre-approved to bid via email. Payment must be made by bank transfer so you will not get credit card points if you bid.
The record for the highest-ever bid for lunch with Buffett was set in 2012 at $3,456,789, by an anonymous donor. Since the tradition began in 2000, the lunches have raised a whopping $19,816,955. According to Reuters, one winner even went to work for Buffett after two straight victory donations, which netted over $5.25 million to the Glide Foundation. The foundation is not rated by Charity Navigator, which evaluates the worthiness of charitable institutions.
In case you're wondering whether eBay is a holding of Buffett's company, Berkshire Hathaway, and receiving a massive taste of the enormous price tag, it's not. Furthermore, as a spokesperson confirmed, eBay does not take a commission at all on the auction—the proceeds are 100% donated to charity.
Read Next: Warren Buffett Says Presidential Candidates Are 'Dead Wrong' About America's Future
The terms of the lunch state that it will happen at Smith & Wollensky steakhouse in New York City, and up to seven people can join you if you think you'll run out of conversation topics with the billionaire. The bidder pays her or his own way to the lunch and accommodations in New York City, and a minimum or maximum length is not noted.