Warren Buffett Says Bitcoin Is Just a 'Gambling Token' and Banks Are Making 'Dumb Decisions'
Money is not a client of any investment adviser featured on this page. The information provided on this page is for educational purposes only and is not intended as investment advice. Money does not offer advisory services.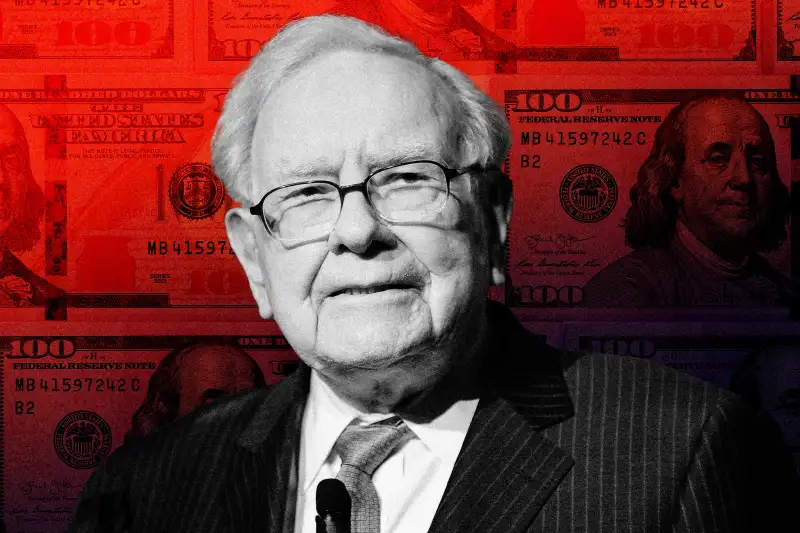 Eddie Lee / Money; Getty Images
Famed investor Warren Buffett says Americans should brace for more bank failures — but they shouldn't worry about losing their deposits. He also has some (more) unkind things to say about bitcoin.
In a wide-ranging interview with CNBC on Wednesday, Buffett weighed in on the recent turmoil in the banking sector, which was sparked by the sudden collapse of Silicon Valley Bank (SVB) last month. While "we're not through with bank failures," the Berkshire Hathaway chairman and CEO said, "nobody is going to lose money on a deposit in a U.S. bank."
In the aftermath of the collapse of SVB and Signature Bank a few days later, the federal government stepped in to guarantee that all deposits would be protected, even those beyond the Federal Deposit Insurance Corporation (FDIC)'s usual $250,000 limit.
Buffett's comments indicate that he believes the government will continue to protect depositors, even if the instability in the banking sector persists. "Dumb decisions" made by banks shouldn't panic "the whole citizenry of the United States about something they don't need to be panicked about," he said.
But the same can't be said for investors who own bank stocks — the government is "not gonna save the stockholder," Buffett added.
Buffett says bitcoin investments are like gambling
Buffett also reiterated his stance on bitcoin, the most popular cryptocurrency. "It's a gambling token," he said of bitcoin on CNBC. "It doesn't have any value, but that doesn't stop people from wanting to play a roulette wheel."
The acclaimed chairman and CEO of Berkshire Hathaway, known for being a brilliant and disciplined long-term investor, has been a steadfast critic of bitcoin and other cryptos. In the past, Buffett has described bitcoin as "rat poison squared."
Cryptocurrencies saw a major rally in the first quarter of the year, with bitcoin prices rising more than 80% since January (though prices are still down more than 50% from their all-time highs in 2021). While it's possible that those gains could continue, experts say rising interest rates and the recent banking crisis could weigh on prices moving forward.
Financial advisors generally recommend keeping only a very small portion of your portfolio — 5% or even less — in risky investments like digital currencies, if you do choose to invest. Because of how unpredictable and volatile digital assets can be, you should only invest what you are prepared to lose.
More from Money:
6 Best Crypto Exchanges of April 2023
Bank Failures Explained: Answers to 6 Big Questions About What Happened and What's Next
Why Stocks Could Fall Again as Companies Start Reporting Earnings