Warren Buffett's New Venture With Amazon Sent Health Insurer Stocks Tumbling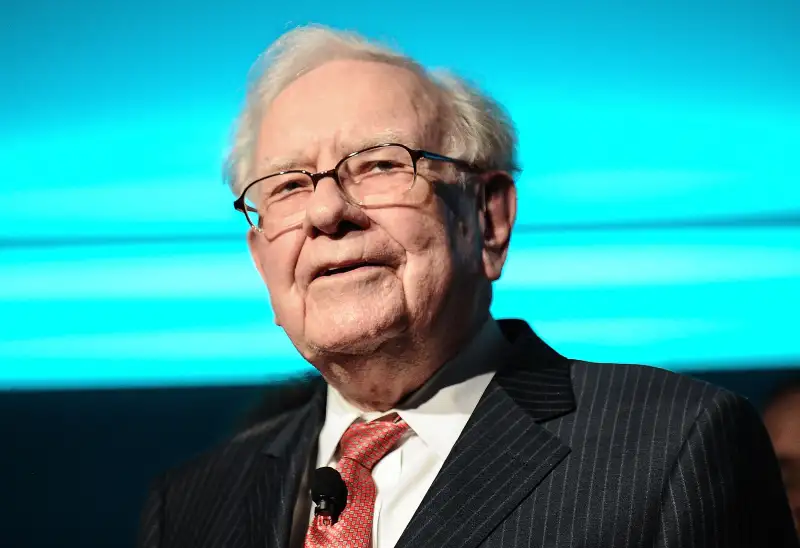 Warren Buffett says the insane cost of health care is like "a hungry tapeworm on the American economy," and he wants to find the cure.
Buffett, the CEO and chairman of Berkshire Hathaway, is joining up with Amazon founder and CEO Jeff Bezos and JPMorgan Chase CEO and chairman Jamie Dimon to try to create a health care system that costs less and gets better results.
The trio announced on Tuesday that their three companies are forming an independent company with the goal of producing "simplified, high-quality and transparent healthcare at a reasonable cost" for the companies' employees and their families.
Health care costs have skyrocketed in recent years for American workers—and for the firms providing them insurance. Between 2008 and 2016, the average cost of an employer-sponsored family plan increased from $12,680 to $18,142, according to data from the Kaiser Family Foundation, while the burden paid by workers for those plans rose from $3,354 to $5,277. Average health insurance deductibles have soared as well, increasing from $303 to $1,505 over the past decade for employer-sponsored plans.
Unlike America's highly profitable health insurers, the newly created company will be entirely "free from profit-making incentives and constraints," a joint press release stated. One executive apiece from Amazon, Berkshire Hathaway, and JPMorgan Chase will spearhead the new tech-focused operation, which is admittedly a huge challenge with no obvious solutions.
"Our group does not come to this problem with answers," Buffett, the world's third-richest person, said in a statement. "We share the belief that putting our collective resources behind the country's best talent can, in time, check the rise in health costs while concurrently enhancing patient satisfaction and outcomes."
"We enter into this challenge open-eyed about the degree of difficulty," said Bezos, the reigning world's richest man, whose net worth is now close to $120 billion according to Bloomberg. "Hard as it might be, reducing healthcare's burden on the economy while improving outcomes for employees and their families would be worth the effort. Success is going to require talented experts, a beginner's mind, and a long-term orientation."
Because the new venture is barely underway, it's unclear what kinds of strategies might be used to rein in health care costs. At least initially, whatever innovations are employed would only affect employees of the three companies involved. Collectively, Amazon, Berkshire Hathaway, and JPMorgan Chase employ over one million workers.
The new three-company initiative could have repercussions far beyond their employees, however. If they can manage to fix the health care conundrum in any meaningful way, other companies would surely embrace similar solutions.
Investors seem to think that the Amazon-Berkshire-JPMorgan operation might make it more difficult for America's largest health insurance companies to keep reaping in huge easy profits. Soon after the companies made their announcement, stock prices for large insurers like Anthem, Humana, and UnitedHealth Group fell steeply, MarketWatch reported.