How to Watch the 2017 NBA Finals For Free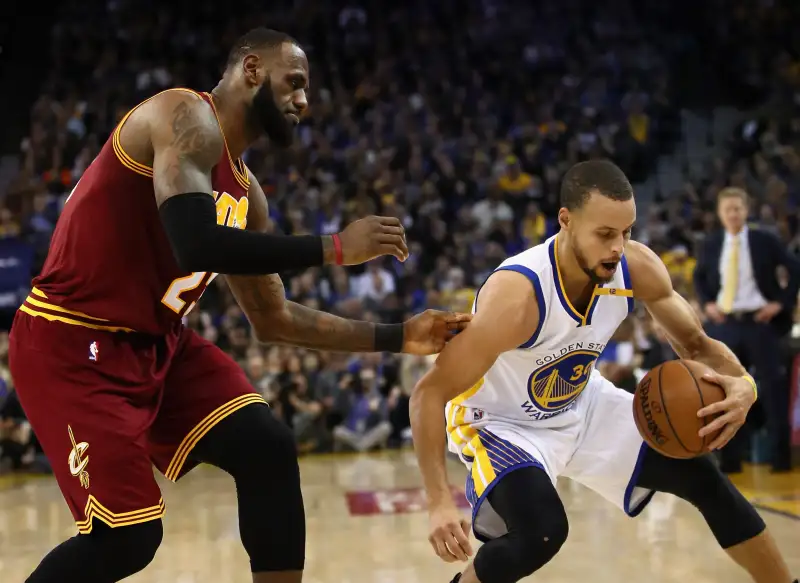 The 2017 NBA Finals will tip off this Thursday, and the match-up between the Golden State Warriors and Cleveland Cavaliers is set to make history.
The two teams will battle for the trophy for the third consecutive year — an NBA first. It is also the second time the two teams will face off following last year's stunning series, where the Warriors blew a 3-1 lead.
With LeBron James and Stephen Curry leading their respective teams, this series is sure to be one to watch.
Here are several ways you can watch the games:
How to watch without a TV
You can watch the NBA finals through a number of live streams online. ABC is streaming the games online here, and smartphone users can also stream them with the ABC App for iOS or Android.
ESPN is also live-streaming the game at WatchESPN.com, and on the WatchEPSN app.
Streaming on these platforms requires a cable or satellite subscription.
How to watch with a TV
ABC is broadcasting the series. Viewers can access the broadcast with a cable or satellite subscription. They can also watch from their TV using an antenna — which can pick up the broadcast for free. If you don't already have one, however, they cost anywhere between $30-$60. TIME recommends the Mohu Leaf antenna, which costs $59.95 on Amazon.
What if neither of those options work?
Head to your local sports bar or a friend's house. Or, if you're really out of luck, you can download the NBA app for free — where you can get up-to-the-minute scores and updates of each game. (That's not as fun as watching it, though.)
And in case you need it, here's the full schedule of the 2017 NBA Finals:
Game 1: Thursday, June 1 at Golden State, 9 p.m. ET
Game 2: Sunday, June 4 at Golden State, 8 p.m. ET
Game 3: Wednesday, June 7 at Cleveland, 9 p.m. ET
Game 4: Friday, June 9 at Cleveland, 9 p.m. ET
Game 5: Monday, June 12 at Golden State, 9 p.m. ET
*Game 6: Thursday, June 15 at Cleveland, 9 p.m. ET
*Game 7: Sunday, June 18 at Golden State, 8 p.m. ET
* If necessary