You Can't Stream Star Wars, But These Other Carrie Fisher Movies Are Free to Watch Online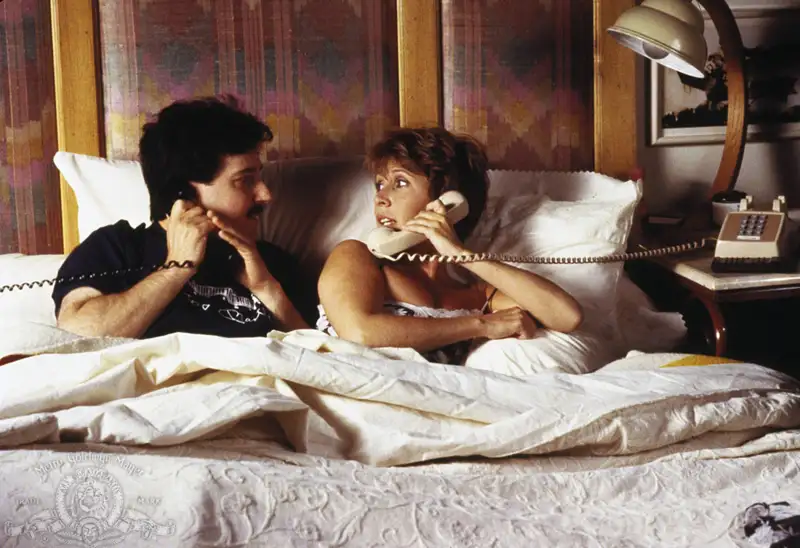 Courtesy of Metro-Goldwyn-Mayer Studios Inc.
When Carrie Fisher, the iconic actress and writer, died Tuesday at 60 from complications from a heart attack, colleagues and fans reached out online to share their grief.
Best known for her role as Princess (and later General) Leia Organa in Star Wars, Fisher was much more than a pretty face in a gold bikini. She was also a talented writer and mental health activist, who detailed her own struggles with addiction and bipolar disorder.
But submerging your sorrows by binging on Fisher's most famous appearances won't be cheap. Disney keeps strict control over streaming rights to the Star Wars films, so you won't find any of her most iconic performances available inexpensively, if you don't already own the films. (Although Star Wars: The Force Awakens, in which Princess Leia has become General Organa, is currently playing on STARZ.)
But there are plenty of other ways to remember Fisher's bright career. Here's where you can stream her onscreen work:
Star Wars: None of the movies are available to stream on the Netflixes and Hulus of the world. You can purchase the films in the original trilogy for$14.99 apiece on Amazon or iTunes.
Wishful Drinking: This documentary, detailing Fisher's autobiographical one-woman show, is available on HBO and HBO Go/Now. If you are a new customer (and don't want a long term subscription), you can get HBO Now in a free one-month trial, after which the service is $14.99 a month.
When Harry Met Sally: Fisher plays the best friend to Meg Ryan's heroine in this classic rom-com. You can rent it on Amazon or iTunes for $3.99
Catastrophe: Fisher plays a delightfully awful mother in this Amazon comedy (her beloved dog, Gary, also makes an appearance). The show is free to Amazon Prime members.
Blues Brothers: You can rent it on Amazon or iTunes for $3.99.
Hannah and Her Sisters: This Woody Allen film can be streamed for free by Amazon Prime members.
Shampoo: You can rent the film, in which Fisher made her acting debut, on either Amazon or iTunes for $3.99.
30 Rock: Fisher appears in episode 204, Rosemary's Baby, as Liz Lemon's comedy writing idol. The episode yielded one of the best one-liners in the show's run: "Never go with a hippie to a second location"; Netflix subscribers can watch it for free.
Family Guy: Fisher was a recurring voice actor on Family Guy, which can be streamed on Hulu.
Want to remember Fisher's writing instead? You can buy any of her several best-selling books at Amazon. And -- spoiler ahead -- moviegoers who want one more chance to see her can catch her cameo in current blockbuster Rogue One: A Star Wars Story.