Here's Why You Really Must Haggle When Booking Your Wedding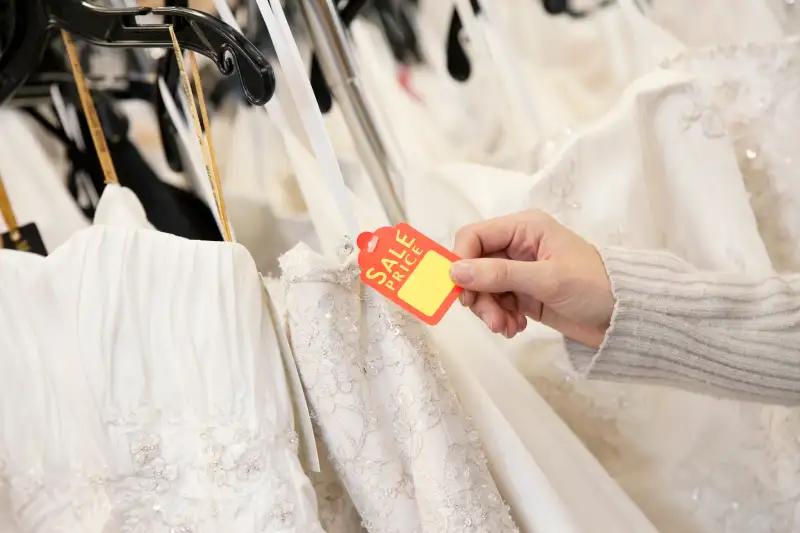 IPGGutenbergUKLtd—Getty Images/iStockphoto
With the average wedding costing nearly $30,000, it's likely that budget-minded brides and grooms at least consider the prospect of just eloping. The wedding-industrial complex is big business, and providers of everything from canapés to car services aren't shy about claiming their slice of the pie (or wedding cake) on a couple's special day.
Vendors are betting that googly-eyed lovebirds won't want to haggle, or think it's crass to dicker over dollars when it comes to their wedding. For many couples, that tends to be true — which is why you absolutely have to speak up if you're not thrilled about the idea of dropping a down payment's worth of money on a single day's festivities.
How routine is it for businesses to charge extra for weddings? A Consumer Reports investigation found that service providers, especially photographers and limo companies, tended to jack up their regular rates when the event in question was a wedding as opposed to another kind of celebration. Many caterers' banquet packages had higher price points for weddings too. But researchers also found that by being proactive--asking about pricing and being willing to haggle--could yield significant savings.
In some cases, the base prices quoted for a wedding were higher than, say, an otherwise-identical anniversary party. In others, hefty service charges or add-on fees ($7 a head for cutting the wedding cake!) were quietly rolled into prices quoted to Consumer Reports' secret shoppers. In one case, just those "extras" tacked on more than 40% to an $18,000 budget.
To make your wedding dollars stretch the furthest, it's important to be both honest and specific about your budget. The secret shoppers found some vendors pretty quick to offer alternatives.
Read Next: The Ultimate Wedding Gift-Giving Guide
Familiar yourself with the non-wedding equivalent prices, and ask if you can get the former, or if some compromise between the two can be made. These bargaining tactics are in addition, of course, to the time-honored tricks of shopping around and choose a venue that packs in the best value, as well as shrinking the guest list and hitting up friends or family for assistance rather than paying a professional's fee.