'Best Banker in America' Forced to Give Back $67 Million in Pay to Wells Fargo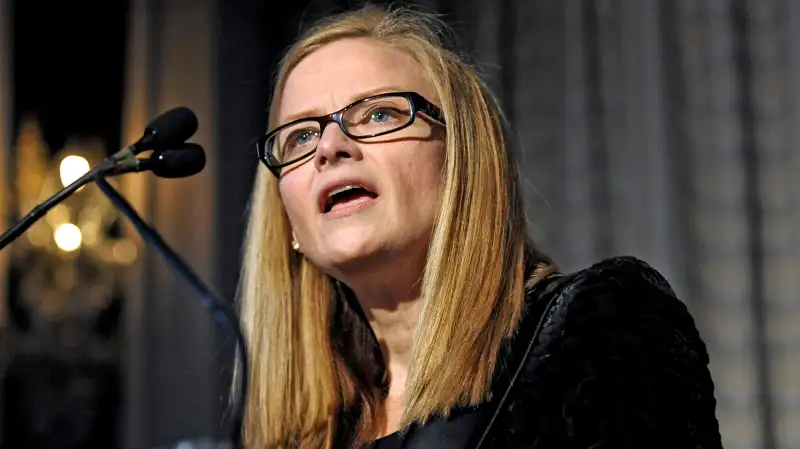 Louis Lanzano—Bloomberg via Getty Images
Wells Fargo's board of directors issued a scathing report on Monday casting blame for its fake account scandal on a culture of aggressive cross-selling, calling for more compensation clawbacks, and singling out two former executives in particular for their roles in the ugly episode.
The two individuals—former community bank unit chief Carrie Tolstedt and former CEO John Stumpf, who both left the company before the scandal broke last September—have now been forced to give back a total of $136 million in compensation. Wells Fargo's board says that it has clawed back $67 million from Tolstedt and $69 million from Stumpf, and that a total of more than $180 million in compensation is being taken back by the bank from various senior executives. Five executives have been fired as well, including Tolstedt.
Tolstedt had previously been lauded by Stumpf as the "best banker in America."
Last September, a Consumer Financial Protection Bureau investigation ordered Wells Fargo to pay $185 million in fines and penalties stemming from a culture of aggressive cross-selling. The CFPB found that bank employees were under such enormous pressure to sell multiple products to customers that many opened accounts without authorization. Some 5,300 Wells Fargo workers were fired over the course of five years because they failed to meet sales goals.
The 113-page report released by the board of directors this week places a large share of the blame on Wells Fargo's community banking unit, overseen by Tolstedt:
Tolstedt declined to be interviewed for the board's investigation, which included reviews of 35 million documents and interviews with more than 100 current and former Wells Fargo employees. Nonetheless, her name is mentioned 142 times in the report. For example: "Tolstedt and certain of her inner circle were insular and defensive and did not like to be challenged or hear negative information." And: "Tolstedt effectively challenged and resisted scrutiny both from within and outside the Community Bank."
Stumpf was also singled out in the board report's findings:
In a statement related to the report, Wells Fargo Chairman of the Board Stephen Sanger said the company is "working diligently to rectify" its relationships with workers and the public alike. "The trust customers, employees and investors place in Wells Fargo is paramount -- and our work to rebuild and strengthen those relationships continues in earnest."