What Your Contractor Really Means When He Says...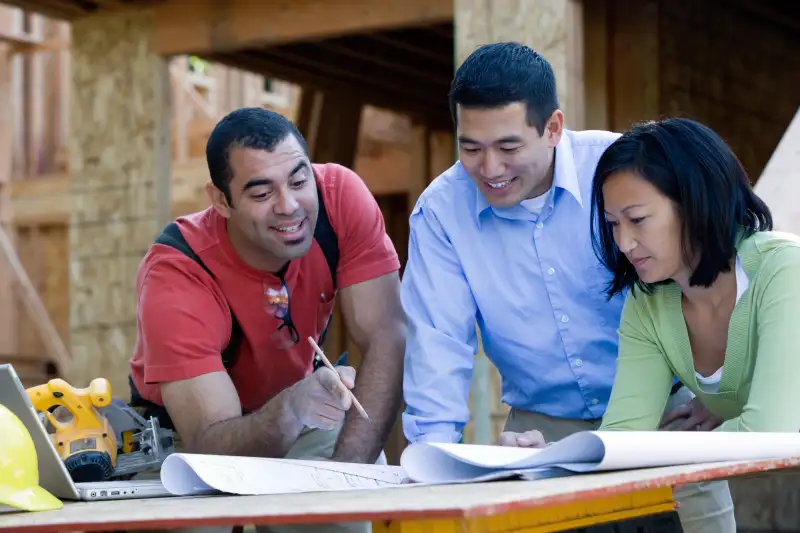 Home improvement contractors talk a good game—sometimes without saying what they actually mean. So until someone invents an app for translating contractor-ese into plain English, here's a handy cheat sheet of the hidden meaning behind several common contractor words and phrases that every homeowner should understand. (If you have other examples to share, please send them to realestate@moneymail.com.)
When He Says: "I" or "We"
He Really Means: My crew. I don't actually do the work myself. I spend my time bidding future jobs, organizing them, and sailing my boat.
What You Should Say: "Who will be doing the work, you or someone who works for you?" Unless he says it'll be him, ask if he will be there at the start of every day to direct the crew, especially if it's a complex improvement project like a full-house renovation or addition that involves numerous tradesmen. If he says yes, hold him to that promise. If he says no, hire someone else.
When He Says: "If I were you, I'd skip the permit and save some money."
He Really Means: It's a heck of a lot easier for me if you don't get a permit, because I can disregard building codes, skip a lot of paperwork and inspection appointments, and dollars to donuts, nobody will ever even confirm whether I have a contractor's license. So, I'm going to play up the permit fees and red tape, both of which are actually minimal.
What You Should Say: "Thanks, but I'd rather pay now than pay later." Getting the proper permits assures that you won't have problems when you try to sell the house later on, a situation that can arise if you do certain improvement projects without getting a certificate of occupancy, the town's final approval on a project that has been fully permitted and inspected.
When He Says: "No problem. We can do that instead."
He Really Means: I am happy to adjust the project as we go, but I will definitely be charging you for any change you make to the original plans I priced out for you. I'm not mentioning that now because I don't want to discourage you from making this or other changes, because repricing the job is a hassle I'd rather put off until later, and because in the unlikely case I underestimated some other part of your job, I can make up that cost in the price of the changes if I wait to give them to you at the end.
What You Should Say: "Great, but before we make that change, could you jot down a quick description of the new work and what it's going to cost me?" If the contractor doesn't want to execute a formal change order, a simple handwritten notation on the back of the contract will do the trick. Then you can both initial it, and there will be no confusion about what the contractor is doing or what you're paying.
When He Says: "Hi, I just did a driveway [or insert other job here] in the neighborhood and have a load of leftover asphalt on my truck I need to get rid of, so I will give you a sweet deal to do your driveway today."
He Really Means: Hi, I'm an unreliable and unprofessional contractor you've never met before—or I might even be an out-and-out scam artist—and I'm trying to entice you into making a bad decision with the promise of a big discount. I know that you'd never normally hire a contractor without getting recommendations and doing your due diligence, but I'm hoping to catch you off guard with my surprise approach, winning smile, and promise of huge savings. When you discover my work is shoddy, you'll also realize you have no idea who I am or where to find me.
What You Should Say: "Thanks, but no thanks."