When Are Taxes Due in 2017? This Year, It's Not April 15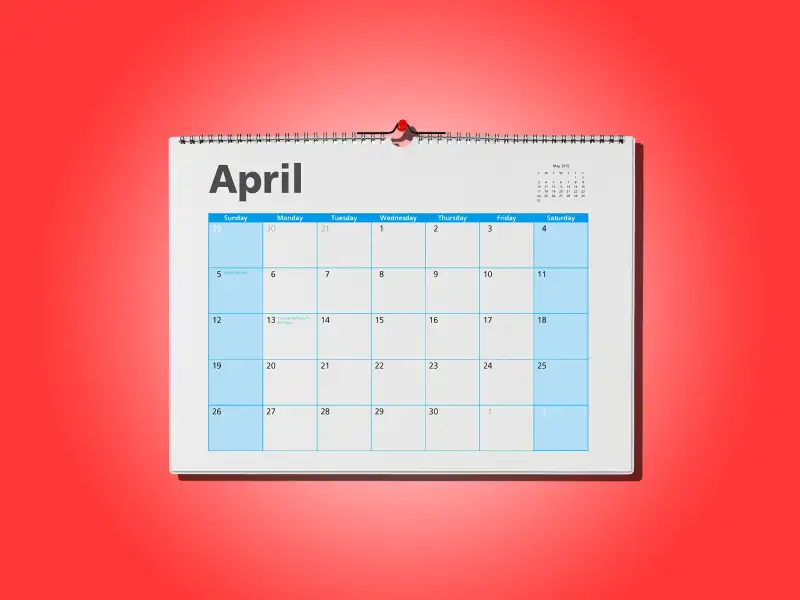 Getty Images, Public Domain
April 15 is a date burned into our brains: the drop-dead deadline to file our taxes or at least pay what we figure we owe for last year even if we get an extension to finish the paperwork later.
But in 2017, the official tax day is actually three days later, April 18. Here's why:
April 15 is a Saturday. The tax deadline is always postponed when it falls on a weekend or legal holiday.
April 16 is also on the weekend, so it's clearly not taking on the mantle of Tax Day. But there's another wrinkle: This day is usually celebrated as Emancipation Day in Washington, D.C., marking President Lincoln's April 16, 1862, signing of a law freeing slaves there.
April 17, a Monday, is when Emancipation Day in Washington is being legally celebrated in 2017. Under the tax code, legal holidays in the nation's capital affect the tax-filing deadline across the nation. So…
April 18, a Tuesday, is the tax deadline this year. No more delays! File your return or apply for an automatic six-month filing extension by midnight. Read Money's 2017 Tax Guide for 33 ways that people in different life stages and circumstances can save on their taxes.