Retire With Money: Tax Revamp Is the Next Battle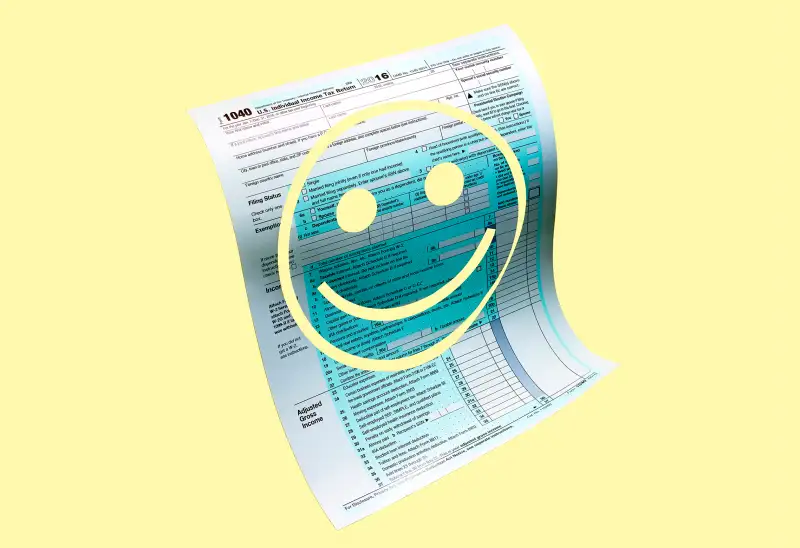 Photograph by Gregory Reid
Ready for the next big policy debate that could directly affect your finances? A push to revamp the tax system is gaining momentum in Washington after President Trump and Republican factions in the House last week failed to reach agreement on replacing Obamacare. The immediate news on taxes is actually a byproduct of those collapsed health care negotiations: Two tax surcharges for high earners that would have been terminated under the GOP health care plan will now remain in place. Further action on taxes could take months. So be sure to take advantage of every opportunity you can to trim your tax bill for 2017 and maybe even still for last year. We've got suggestions for you, too, if you already received a big tax refund for 2016 or are expecting one.
Best wishes,
Karen
P.S. If you like this weekly update, please pass it on to a friend! And if you got it from a friend, sign up here for email delivery each Friday to make sure you don't miss the next issue.
THIS WEEK'S RETIREMENT NEWS, INSIGHTS AND ADVICE
These 3 Couples Plan to Retire Early. Here's How They're Making It Happen
If early retirement is on your wish list, it's time to get serious about the moves you can make to turn that dream into reality. Sometimes a modest change in plans can make a big difference: For instance, working just one year past their target of 55 would give Las Vegas residents Bob and Teresa Jacobson, now 49 and 50, much better odds of having their money last a lifetime, according to a financial adviser who reviewed their finances for Money. Read financial pros' advice for the Jacobsons and two other couples hoping for an early exit from the workforce. Money
6 Tips on Working With Much Younger Colleagues
As retirement age gets closer, you are likely to find yourself working with many colleagues who are closer to your children's ages than your own. Those work relationships can be a lot of fun and full of benefits for both sides—if you do it right. Author and former magazine editor Estelle Erasmus has six pointers. No. 3: Surrender the phone. NEXT AVENUE
The Home of the Future
This retirement housing offers a strong sense of community, bountiful activities, and neighbors who look out for each other. And the price tag is within reach even for many people who have barely saved for later life. A fantasy? No, a trailer park. If you're surprised, don't miss this fascinating read. TIME
These Are the Best (and Worst) States for Retirement
Brrr. Some cold-weather states—led by New Hampshire—appear at the top of the latest list of best places to retire, this one courtesy of Bankrate.com. The ranking is based on factors including cost of living, health care quality, and crime levels. See how all the states ranked from No. 1 down to No. 50 Alaska. Money
Handy Weapons in an Inflation Fighter's Arsenal
Inflation isn't a big threat to your savings right now, but it's probably on the upswing. Series I savings bonds and Treasury Inflation-Protected Securities—two related yet very different instruments—can help maintain your spending power in the face of rising prices. Here's a nice explainer of the pluses and minuses of I Bonds and TIPS, from Morningstar senior editor Karen Wallace. Hint: Consider owning some of each. MORNINGSTAR
Would You Rather Have $1 Million or $5,000 Monthly in Retirement?
This isn't an idle question, two professors from UCLA Anderson School of Management write. And if you've got a strong preference for one over the other, your brain may be playing tricks on you. The bottom line: You'll do a better job planning for retirement if you look at your savings in terms of the monthly cash flow those assets could generate in addition to as a lump sum. THE WALL STREET JOURNAL
A Simple Way to Get Guaranteed Income in Retirement
Many people approaching retirement love the idea of securing more pension-like income, but hate the idea of buying an annuity to get it. Still, it might be worth overcoming your reservations and buying one of the two most straightforward types of these insurance-company products, contributor Walter Updegrave says. Money
A Strong Marriage in Retirement
Becoming empty nesters and then retirees is a big transition for couples, and what works for one duo may not work for another. Early-retirement blogger Darrow Kirkpatrick explains why retiring a few years apart—a source of strain in some marriages—was a comfortable choice for him and his wife. And he makes the case for taking three types of vacations: his, hers and ours. CAN I RETIRE YET?
With One Large Breath, Dandelion Is Blown Out Of Crayola's 24 Pack
Talk about early retirement! He's not even 30, but the yellow "dandelion" crayon is leaving his post in the Crayola lineup. You might get a chuckle from his farewell video: "I think retirement is going to be my wildest adventure yet," he declares after exiting his cushy executive office inside the 24-crayon box. NPR
YOUR RETIREMENT QUESTIONS ANSWERED
I Lost a Paper Savings Bond. Am I Out of Luck?
Q: My aunt purchased a savings bond for me. I have no idea where the physical bond is. Is there any way to get a replacement?—Crystal, McHenry, Ill.
A: You're not alone in losing a savings bond and having no idea where it went or how much it's worth....It is possible to receive a replacement bond, but you will need to provide some information. READ MORE