Why the End of 2015 Will Be an Awesome Time to Buy a New Car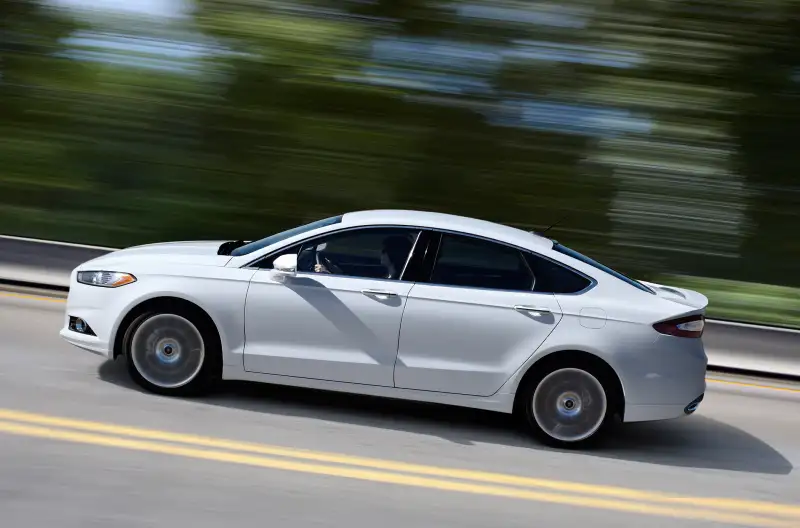 While there is no 100% guaranteed absolute best time of year to buy a car, the last couple of months in the calendar are always in the discussion in terms of finding the best deals. Black Friday has increasingly become a hot day for snagging bargains on automobiles as well as electronics, and the last few days of November and December are prime times for drivers to take advantage of car dealerships eager to unload leftover models and boost their end-of-month (or end-of-year) sales numbers.
In 2015, deals season is getting an early start, with two major automakers offering huge incentives and promotions. And when any automaker slashes prices and rolls out big-time discounts to attract buyers, it's a surefire bet that competitors will feel compelled to do the same. Add this all up, and consumers who were on the fence about buying a new car should perhaps kick their search into a new gear in the weeks ahead.
Leading the charge is Ford, which according to sources cited by Wall Street Journal will launch a special "Friends & Neighbors" pricing promotion on November 3, stretching all the way to January 4. Basically, this means that any consumer can expect to buy a new Ford at the discounted "inside deal" prices the automaker normally extends only to suppliers and business partners.
Automotive News describes the forthcoming promotion from Ford as "one of its biggest sales" since the Great Recession. "This is not your normal, 'Let's take $500 off a car,'" Jim Seavitt, owner of Village Ford in Dearborn, Mich., told Automotive News. "Last time we did something like this was … when things were pretty bad."
While deals will vary based on model and location, drivers can expect to get an immediate 10% lopped off the sticker price, on top of existing incentives. In one hypothetical example, a $20,000 vehicle would drop to $18,000 with the "Friends & Neighbors" promotion, and then dip another $3,000 thanks to existing incentives. All said, the discount amounts to 25% off the sticker price, possibly without anyone ever having to haggle.
Whereas Ford is rolling out big end-of-the-year deals in an attempt to increase market share—which has stalled lately—the other automaker currently offering huge discounts is trying to bounce back from a reputation-killing scandal. It's Volkswagen, of course, the German automaker that's reeling from the emissions scandal, in which millions of diesel cars have been recalled worldwide because they were using software to drastically understate the amount of pollution they emitted.
Levels of trust for VW tanked among consumers, as did prices for used diesels, understandably. Prices for used gas-powered Volkswagens have decreased as well, though not nearly as dramatically.
Lately, Reuters reported, Volkswagen dealerships have faced enormous headwinds getting drivers to buy new vehicles—even the gas-powered ones that have nothing to do with the diesel scandal—and have felt forced to offer huge discounts to reverse the trend. "Discounts of up to $7,290 are being offered on the 2015 Jetta and up to $5,625 on the 2016 Jetta," Reuters noted. "Battery electric models such as the e-Golf have discounts of up to $11,000, while gasoline-electric models such as the Jetta Hybrid have prices slashed by up to $6,000."
Before the news caused VW to stop selling nearly all TDI (diesel) models, this category amounted to nearly 20% of overall sales in the U.S. Obviously, Volkswagen must do something to make up for the disappearance of such a large segment. Combine that with the fact that serious damage has been done to VW's reputation in general among consumers, and there's an automaker with little choice but to get very aggressive with discounting to win sales.
As other automakers catch wind of the sales tactics being used by Ford and Volkswagen, they'll no doubt feel that it's in their best interest to roll out deep discounts of their own. It's either that or watch the competition clean up with year-end sales that dominate the marketplace.
Read next: Here Are the 10 Best Volkswagen Diesel Alternatives