This Is When You'll Quit Your Job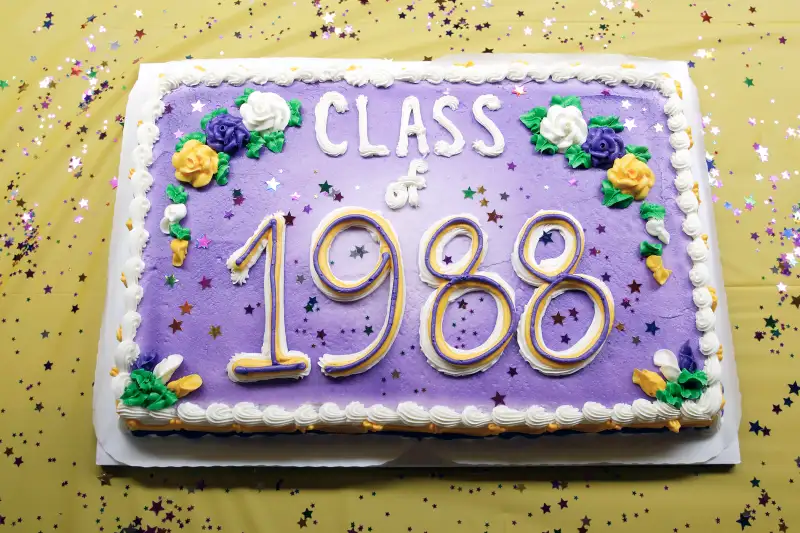 Tim Archibald—Getty Images
Going to a class reunion? Better dust off your resume and update your LinkedIn page first: Researchers have found that instances of job-hunting spike by 16% immediately after people go to "large social gatherings of peers" like reunions, according to the Harvard Business Review.
You might also expect professional milestones to trigger the kind of self-reflection that could lead you to rethink your career path, and that is the case: HBR said research conducted by CEB (formerly known as the Corporate Executive Board Company) found that people are more likely to start looking for a new job on work anniversaries. Job-hunting instances went up by 6% around the time of a person's anniversary with the company, and 9% on the anniversary of their promotion to their current position.
Read next: What Your Resume Should Look Like in 2016
What's more surprising is how much personal events can trigger us to start wondering if the professional grass is greener somewhere else.
"It's not just what happens at work—it's what happens in someone's personal life that determines when he or she decides to look for a new job," CEB's top HR professional, Brian Kropp, told the HBR.
Aside from events like high school or college reunions, birthdays—especially milestones like 50—spur a lot of people to start looking around for a new employer. According to CEB research, job-hunting activities increase by an average of 12% right before a birthday.
So if you suddenly find yourself restless and dissatisfied with your current career, it might not be the job or the employer; it might be your social calendar.
And while it's never a bad idea to regularly take stock of your career advancement and how you're doing relative to your professional goals (and no, you're probably not too old for a new job), you want these kinds of activities to be strategic, not just because you saw your former roommate and discovered that he or she has a loftier title or better office than you do.
And one word of advice-slash-warning: If you think you're being stealthy in your job search, particularly if you work at a big company, you're probably not.
Read next: Will My Facebook Rant Keep Me From Getting a Job?
Companies have invested in technology that lets them see what emails you're reading and whether or not you're visiting career sites like LinkedIn or job boards. Some even track badge-ID swipes to see if you're leaving the building or parking garage during the day, which could indicate that you're on the hunt for a new job, the HBR reported.