You Can Buy Whole Foods Products on Amazon Now. Here Are the Best Deals We Found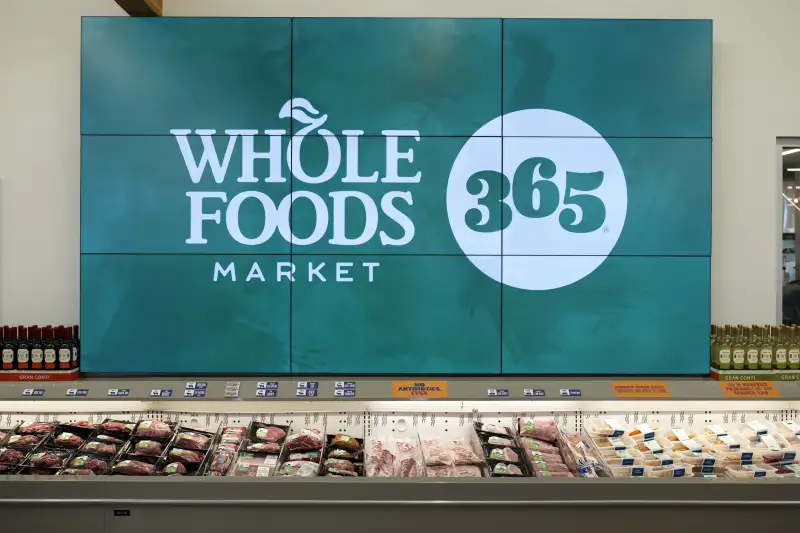 Bloomberg—Bloomberg via Getty Images
Well, that was fast. On Monday, once its acquisition of Whole Foods was complete, Amazon began selling its Echo devices in the supermarkets and slashed prices on select grocery items. Amazon has also begun making it easier to buy Whole Foods products without a trip to the store, by introducing sales of the supermarket's branded products through the company's online grocery option, AmazonFresh.
AmazonFresh is available exclusively to Amazon Prime members in select cities, and there is a free 30-day trial period. The service then costs $14.99 per month on top of the price of a Prime subscription, and grocery deliveries are free for orders of $40 or more. (There's a $9.99 delivery fee for orders under $40.)
One of the reasons Amazon purchased Whole Foods was to help it boost online grocery sales, and right away the move has helped the e-retailer expand its product roster. AmazonFresh customers now have the option to buy many of Whole Food's private-label 365 Everyday Value products on the site.
How do the prices for organic 365-branded products compare to the equivalent name-brand products already for sale via AmazonFresh? We did some spot checks, and found Whole Foods' pricing on Amazon is often competitive.
365 Everyday Value Organic Light Coconut Milk: $1.99
Whole Foods' offering is cheaper than the comparable Thai Kitchen Organic Lite Coconut Milk, which is $3.59 for the same 13.5-oz. can.
365 Everyday Value Organic Soymilk Original: $1.79/quart
This is a better deal than Eden Foods' Organic Edensoy Unsweetened Soymilk at $4.92 for a quart, and it narrowly beats out Silk Organic Unsweetened Soymilk at $3.89 for a half-gallon on unit price.
365 Everyday Value Organic Oven Roasted Turkey Breast: $5.99/6 oz.
You can get 8 oz. of Dietz & Watson Originals Organic Turkey Breast for $9.99, but even though that package is slightly larger, the 365 Everyday Value beats it on unit price.
We also found some instances when the "Everyday Value" item was no cheaper, or even more expensive than, comparable products.
It's $3.49 for the one-pound container of 365 Everyday Value Unsalted Butter via AmazonFresh, and Cabot Unsalted Butter Quarters cost the same. The cheapest option on AmazonFresh for organic butter is Horizon Organic, Unsalted Organic Butter Quarters for $4.99, and AmazonFresh doesn't even offer an organic Whole Foods option (for now, at least).
Meanwhile, a box of 100 one-gram packets of sugar substitute Stevia in the Raw costs $5.48 on AmazonFresh, but a package of 100 one-gram packets of 365 Everyday Value Stevia Extract was listed at $6.59.
A pound of 365 Everyday Value Black Chia Seeds, which health-conscious foodies like for their high fiber and omega-3 content, cost $9.99 for AmazonFresh subscribers. By comparison, a one-pound package of Bob's Red Mill Chia Seeds costs $8.89.
And if you're shopping for frozen berries, Cascadian Farm Organic Antioxidant Blend Harvest Berries is a better deal at $3.35 for 10 oz. than the 10-oz. bag of frozen 365 Everyday Value Organic Berry Blend for $3.99.
Bear in mind that all of these prices are strictly for purchases made via AmazonFresh. The prices that shoppers encounter in Whole Foods stores themselves may be different.
We've included affiliate links into this article. Click here to learn what those are.