Whole Foods Has a Plan to Get You to Spend Even More Money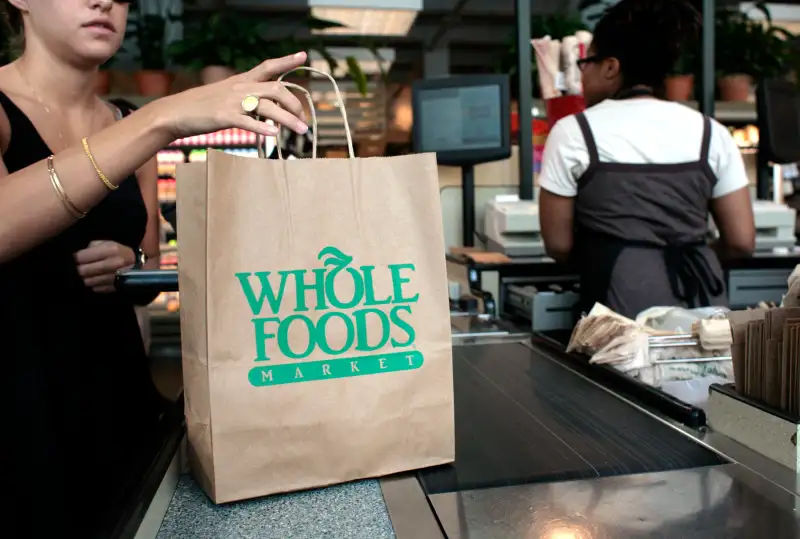 Bloomberg via Getty Images
Whole Foods has a new plan to get its most loyal customers to buy more from the grocery chain.
The company plans to court its most loyal customers, dubbed "Whole Foodies," who CEO John Mackey said can be convinced to add one more item to their shopping carts, according to the AP. Mackey said the addition of just one extra purchase could significantly increase the company's sales as rival traditional supermarkets move to compete with the organic food chain
The plan comes during an effort to increase revenue amid falling sales. Whole Foods is partnering with a data insights company to figure out exactly how to convince "Whole Foodies" to buy that one extra item.
Mackey is trying to balance his company's need to halt hemorrhaging sales without settling for a "race to the bottom."
"Nobody wants to feel they're being cheated," he told an analyst on a conference call when asked whether Whole Foods' customer base cares about price.
Mackey added that while he believes Whole Foods doesn't have to be exceptionally cheap, there cannot be "too big of a gap" where customers feel taken advantage of.
Whole Foods announced on Wednesday that it plans to close nine stores in the wake of declining sales.