Why 401(k) Plans Are Unfair to Women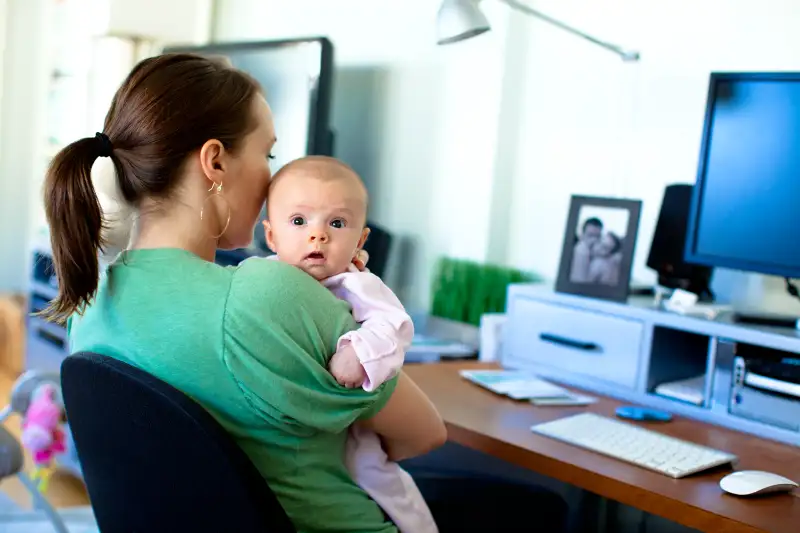 Inti St Clair—Getty Images
One of the biggest conundrums of personal finance is the gender retirement gap. Women are more likely to join an employer's retirement plan than men and save at higher rates—yet they have lower balances in their 401(k)s and IRAs. A key reason may lie in women's work patterns and an overlooked 401(k) plan rule.
First, it's important to acknowledge that gender pay disparities play a big role in the retirement gap. Women do bring home smaller paychecks to begin with—although, the disparity that can be attributed to bias is much smaller than the 77 cents to the dollar that's popularly cited. It's really more like 93 cents to a dollar. However, a larger pay gap exists largely because women tend to enter lower-paying fields, such as teaching, nursing and social work.
Women's saving and investing habits have also compromised 401(k) plan balances. As surveys have found, women are not investing aggressively enough because they are more concerned with preserving capital. Fear of losses has led them to allocate a smaller percentage of their savings to stocks, which offer the best prospect of long-term growth. That said, as more employers auto-enroll workers in target-date retirement funds, that allocation disparity may shrink.
Still, another 401(k) problem isn't so easily addressed. Women are twice as likely to work part-time, compared with men, which has a major impact not just on their earnings but their workplace benefits, including even being eligible to participate in a 401(k) retirement plan. Under federal rules, part-time employees must work at least 1,000 hours during a 12-month period, or about 20 hours per week, to be eligible for a 401(k). For many women, that requirement may not give them enough flexibility, so they are shut out of their employer's 401(k).
Part-time work may be labeled a "choice," but it's often a necessity for anyone caring for children or other family members—and that person is usually a woman. According to the Bureau of Labor Statistics, women work part-time at double the rate of men, and make up the majority of people scaling back for "non-economic" reasons, i.e. care-giving. They also take unpaid maternity leaves, which also increases the time they're not able to contribute to a 401(k). All of which means that the retirement gap is clearly linked to the impact that raising a family has on women's career choices. Part-time work not only lowers earning power but unfairly limits access to the very plans that are supposed to provide for us in our old age.
A complicated problem like the gender retirement gap will require multiple strategies to solve. But a recently introduced bill would begin to address the part-time work hurdle. This legislation—the Women's Pension Protection Act of 2015—proposes that workers who complete 500 hours for three consecutive years should be eligible to participate in their employer's retirement plan. The bill is being sponsored by Rep. Jan Schakowsky and Sen. Patty Murray, who are both Democrats, so the likelihood of it being passed without more bipartisan support is low.
But even if the bill does pass, it will only be a small step forward. Meanwhile, women will have to do what they can to protect their own retirement futures. If you take time off from work after having children, or decide to become a part-time employee, don't stop saving, even if you can only put away a reduced amount. Even small savings add up in a big way over time, as this calculator will show you.
If you're ineligible for a 401(k), then open and put away the maximum in an IRA instead—this year the contribution limit is $5,500 vs. $18,000 for a 401(k). If you can save even more, stash the extra cash in a taxable account. Another option is the new federal MyRA account, which works like a Roth IRA and has no fees or required minimum. It's designed for workers who are just starting out.
If you're 50 or older, you can also make catch-up contributions—you can save an additional $1,000 in an IRA and $6,000 to a 401(k). By continuing to save what you can, even while you cherish some time away from work, your savings will keep growing and compounding. In the long run, that will help you afford the ultimate time off: retirement.
Konigsberg is the author of The Truth About Grief, a contributor to the anthology Money Changes Everything, and a director at Arden Asset Management. The views expressed are solely her own.